With the exponential growth in the Indian startup ecosystem, there has been a substantial increment in the women entrepreneurship. There are some women who have soared higher than one would expect in a constrictive setup. These inspiring ladies are motivating other women to push their limits and venture into following their dreams.
Here we have one of those wonder women who created her own strata and is working hard to reach to the zenith of her created venture. Ranjana jain, an entrepreneur, a business woman, an excellent home maker and the one who has proved that if you sets your limit high and push yourself daily towards it, nothing is impossible for you.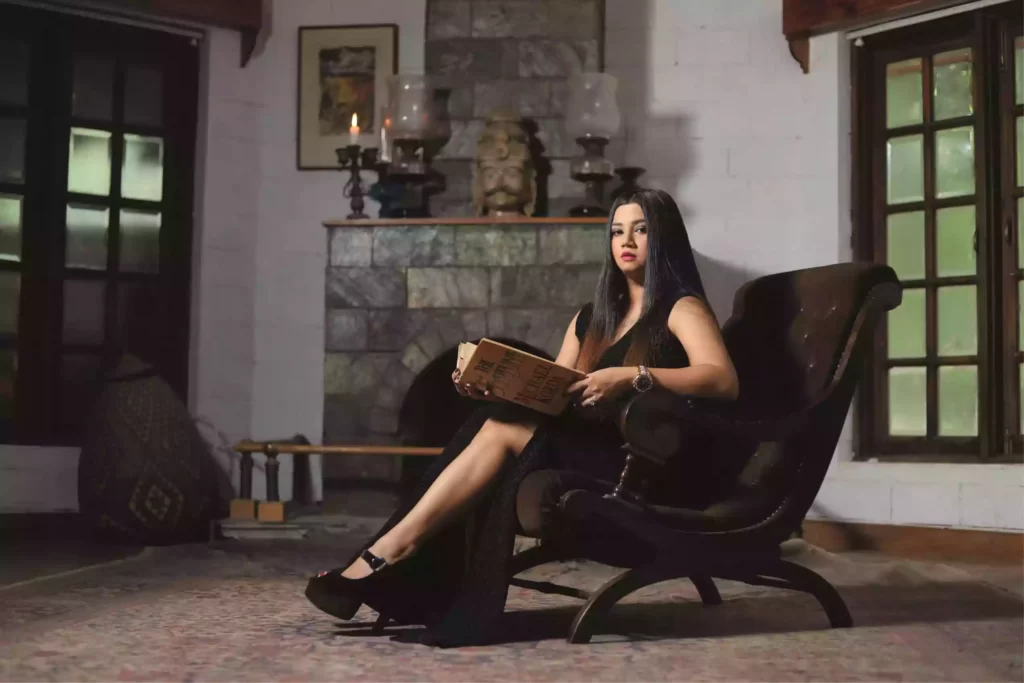 She started her career as an entrepreneur by venturing into the diamond industry and exploring herself as a diamond merchant. We are well aware with the Indian tradition that has a deep and long connection with diamonds. Diamond is an elegant piece of jewellery that is very close to the women. So, Ranjana Jain is here to make her own mark in this industry and become a pioneer to a large extent widely. She makes sure that every piece that reaches her clients is one of the finest and an authentic piece.
She is an all-rounder. She makes sure that every work she picks up, is completed and done to fullest satisfaction. These days, she is also stepping into the fashion industry as a fashion model. To become a model and an actress was somewhere deep-rooted in her heart. After acing her professional life, she is also turning towards her passion and picking up projects in this field. Without a doubt, she is giving her best in this new venture of her life.
That's not all about Ranjana Jain. She is a storehouse of talent, wherein everyday you can find something new coming from her side. Words like procrastination, laziness do not go well along with her. She believes in hard work and that is her biggest strength. Her career as an entrepreneur is excelling but that's not what can stop her. She is here to put in every bit of her energy, vision , ideas and whatever she is capable of, to her best. Apart from creating her own empire, she is excelling as a perfect home maker and a wife.
We know that woman play the pivotal role of supporting their man. She should do what it takes to support their families and in particular the men in their lives. It will impact both of their lives in ways both positive and negative. Having a united approach is really important. Women's questions help their business-owner spouse to formulate ideas and plans, and they help you to feel like part of the team. Understanding all this, Ranjana jain , has stepped in to help her husband Mr. Nitin Kavedia, who is a director, owns a courier cargo Patel Parcel Services Pvt Ltd
Her husband is equally proud of her achievements and always wanted her to grow and use her skills, in a best possible way.
Ranjana Jain, who has made her identity not only as a perfect home-maker, but also as a backbone of her husband's business. She makes use of her skills in the business. She manages to have a perfect balance between her professional as well as personal life. She takes out some time to play with her son and spend some quality time with the family. She feels that pregnancy changed her life. It made her believe that physical changes are just a tiny part of what going on inside. To maintain a balance between home and work life becomes more easy when you have supportive partner and a family. That's what helped Ranjana. Her friends, family and husband have always encouraged her and that's what keeps her going. These people are what she considers her biggest achievement.
She wish to create her own identity, be an independent girl who is ready to take all the challenges life throws.
She says that every women should focus on her passion. There is nothing that can stop you from achieving it and also make sure that you become physically, emotionally and mentally strong.