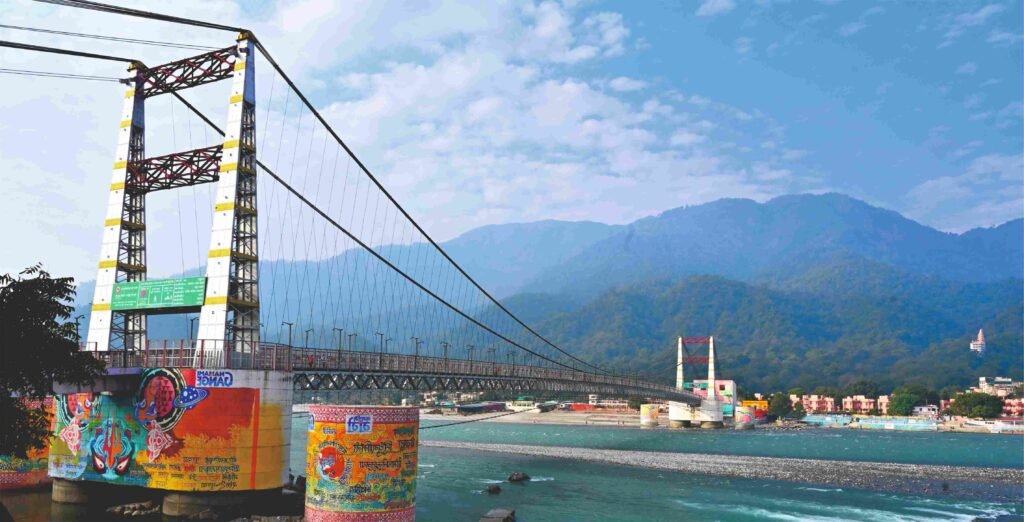 This one is the latest addition to the list of suspension bridges in Rishikesh. After the surreal experiences at Laxman Jhula and Ram Jhula, you can now visit this another Architectural marvel. This bridge is named after the wife of Lord Rama. Janki Setu (bridge) has been constructed keeping in mind the safety of the travellers on foot as well as vehicles. It is 274 mt long and It is the first three-lane suspension bridge of Rishikesh, which is wide enough to have separate lanes for pedestrians and vehicles. Its proximity with the prominent Ram Jhula makes it a must-visit for travellers.
The bridge connects Muni ki Reti to the Swargashram area. The grand entrance along with a clean spacious platform and benches makes it an ideal spot for spending leisure time. The view of surrounding temples, Ashrams, Flowing Ganges, the sound of the Chantings and bells, adds to the serenity of this bridge.
The view of Janki Setu at night will leave you captivated. The bridge not only eases out the traffic but makes a perfect sightseeing spot.