The market is filled with a variety of clothes for the women but why should only girls have all the fun experimenting with the clothes? There is a room for everyone, so are our boys. Boys you need to gear up your fashion game and get your closet filled with those exclusive pieces which can turn every head towards you.
It's time to glam up the show and fulfill your desire of looking great and graceful on any special occasion, meeting, friend's wedding or it can be your own D-Day. Your looks are the cynosure of your entire celebration. And of course, planning those looks is itself a difficult journey for you. As there seem to be very few options in men's clothing.
Wait!! It's not the case with you because we have a solution for you- "Nasir Bespoke ". Here you will get all the solutions for your closet. Nasir Bespoke is known to tailor through his artisanal knowledge while creating sartorial masterpieces of exceptional quality. The brand continuously renews its styles with a meticulous attention to detail and with premium fabrics. Their ready-to-wear line of men's apparel includes traditional as well as contemporarily fashioned clothes to cater to all age groups. From sherwani to suits, this place is a one stop shop for all the luxurious men's clothing.
Have a look and be rest assured about getting a perfect look with these intricately designed clothing. Your closet shouldn't be missing out on these fabulous men's wear designs.
The Regal Attire
While most men think of a suit as something formal, that doesn't mean it has to have a polished and stiff look. This striped suit teamed with black pants and tie is a perfect example of this: It's cool and has a more casual vibe. With impeccable tailoring and quality, this suit is a value for money and your secret to look stylish.
The Classic Touch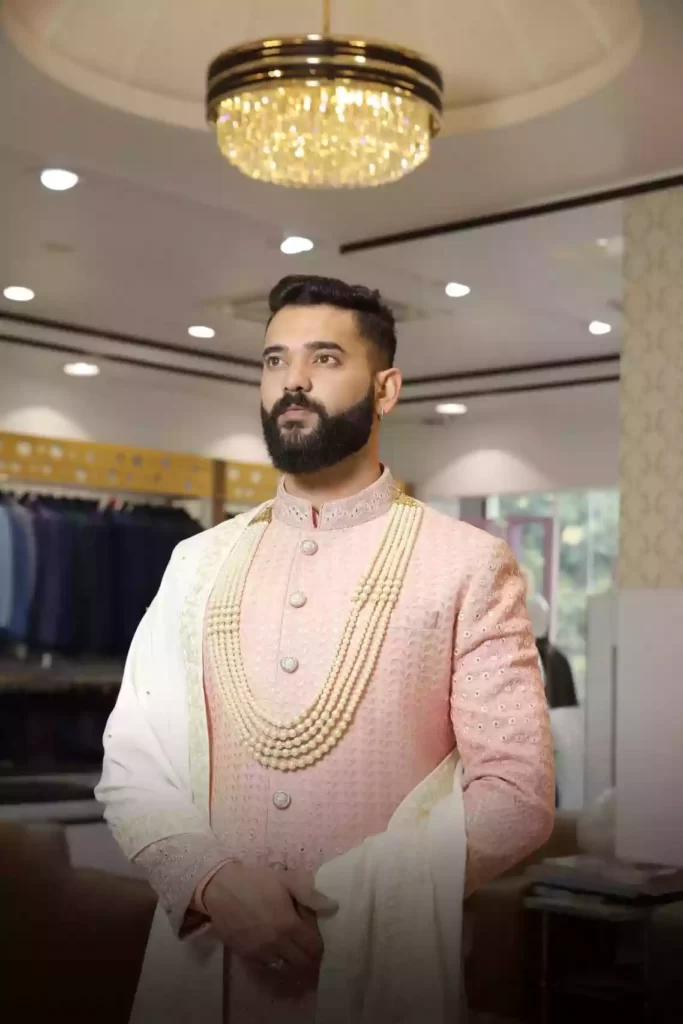 This light pink colour sherwani is all that you need to stand out on your D-day. The finesse of a beautifully draped stole adds a hint of class to this look and nothing can look classier than adding a touch of pearl necklace, with this well designed sherwani.
The Royal Savor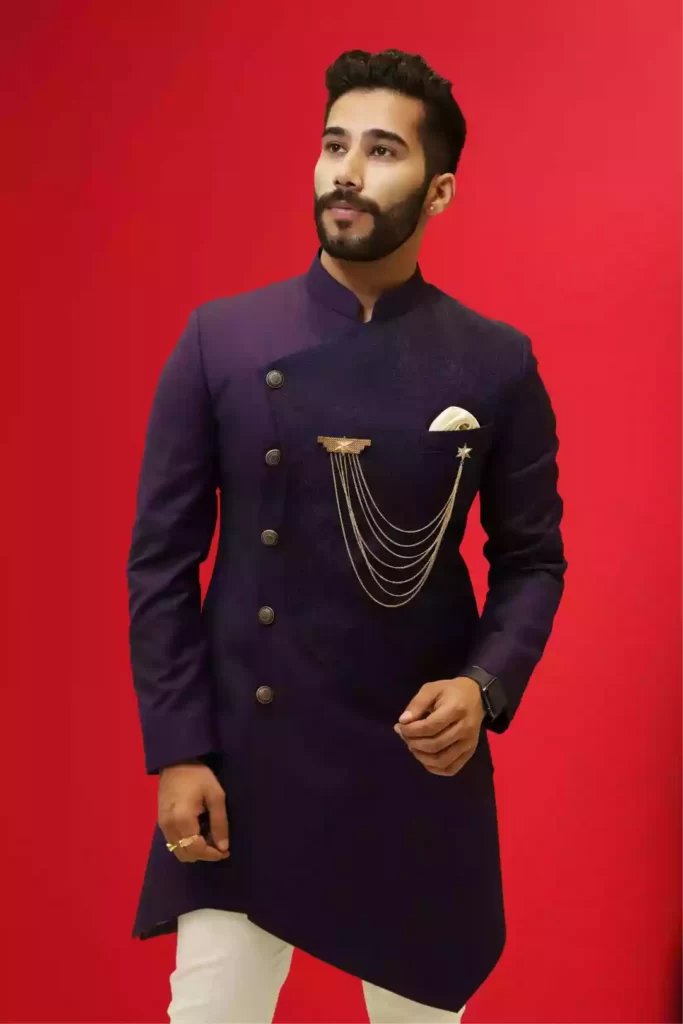 A simple attire befitting fashion mixed with culture on point. This purple colored angled cut in premium suiting fabric with perfect tailoring provides both comfort and a smooth finish that will make you stand out on your special day. Chain brooch gives it a touch of royalness and style. And if you know that purple colour depicts Royalty.
Check out the UFW Designs: https: //discoveruttarakhandmagazine.com/ufw-designs/