To suggest that there doesn't seem to be a resolution for OTT would not be untrue. Exponentially, it is expanding. The terrible year 2020, which closed theatres for several months, was also the one in which OTT material in India began to proliferate. Every member of the family was designated as the "target audience" when entertainment came knocking at our door, and each compelling narrative was given importance. The opportunity to demonstrate their talent was given to all qualified artists. Some artists entered the OTT platform much earlier and performed spectacularly, while others only lately found a niche for themselves as the site gained popularity.

So today we have with us someone who has proven his versatility in the Bollywood as well as OTT. He was one of the early Bollywood actors to foray into the OTT with the Emmy-nominated sports-drama. From delivering a breakthrough performance in his debut bollywood movie to giving back to back hits on OTT, he has paved his own way. Not only the Hindi cinema, this star also dabbled with Malayalam, Tamil and Telugu cinema much before other Bollywood actors. A star performer from 'Inside Edge' to 'Dharavi Bank', gives us an insight about his life.
Yes, he is none other than Mr. Vivek Anand Oberoi, an actor who knows art of putting an essence to every role that he picks up to play. Lets get into free flowing conversation with him.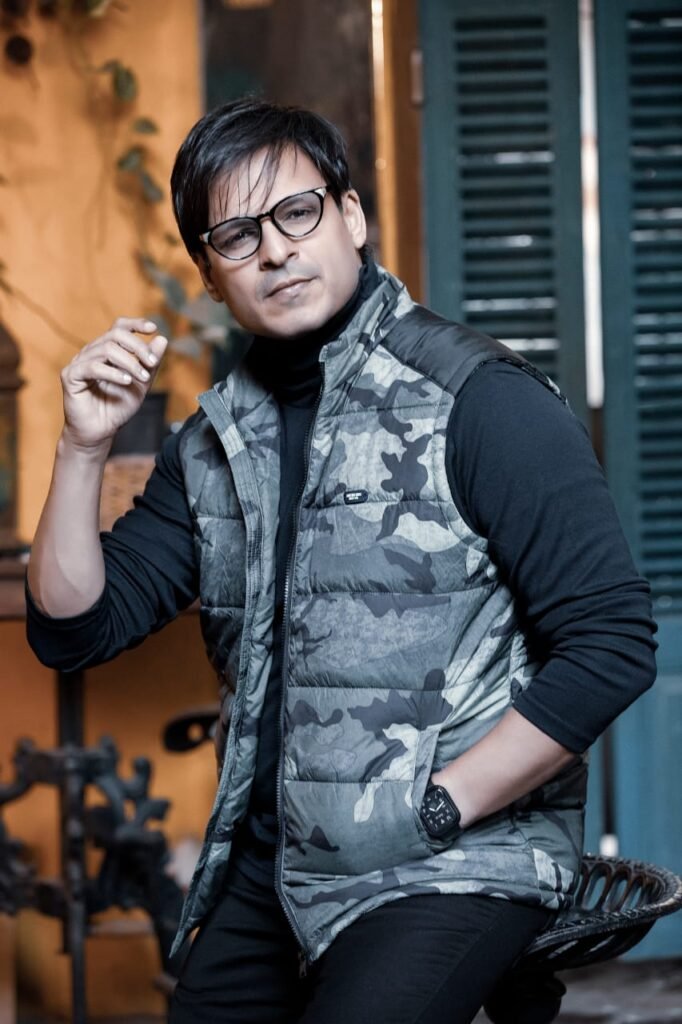 Excerpts from the interview:
Share about your early life, before making it to Bollywood?.
My early life was pretty much all over India. I was born in Hyderabad and then moved to Mumbai when I was barely about 4-5 years old, while Dad was struggling to make it as an actor in his career. So Mumbai is where I did my formative education growing up and then from here went to study in Mayo, Ajmer. The discipline and the value systems that I learned was in Mayo College. Then came back to mithibai for finishing my graduation in Mumbai. And that's where also got into national level competitive theater and had a very nice colorful growing years. And then went on from there to New York to do my masters at NYU in mphill. I have one sister. Meghna. We're very close. We share everything, even though we're four years apart. The the bond has been amazing. I've grew up with lots of cousins around me.. The family relationships were more valuable than anything else for us.
When and how did your inclination towards acting increase?
My earliest memories of acting were when I was in school, I must have been five or six years old and I remember going on stage and I had a very long part to do with another child who was also supposed to do his part. And I remember that kid got very nervous just before the show started and didn't come on stage. And I went on very confidently, the lights shining on my face, the audience in front of me.I did my whole part asI was taught by my teachers. And then because I realized that my partner was not coming on stage and was crying in the wings out of nervousness, I ended up doing his part also. And that's when I think my teachers, my theater teacher, my drama teacher, discovered that and told Father, Mother that, look, this kid has a talent. And I started doing Trinity College of London in correspondence and started training speech and drama with them.
Mom was very supportive and dad was always there as my fighting spirit. But it was mostly my own journey in terms of constantly wanting to compete in intra school and interschool competitive theater. when I was about 12, I was pretty sure I want to be an actor.
How did the journey of 'Vivek Oberoi' as an actor actually start? Share about the challenges you faced in this journey.
So,I was already writing, directing and doing multiple roles in school plays. I put in a lot of effort because I was very passionate about it. It wasn't something that I felt because my dad's done this, I should also do this. So always, always trying to carve my own path and my Father was always there to give me the right guidance and lots of love like any other good father would. But he let it be my story, and that was very important. And I remember him telling me something that I've always lived by. He said that you know to desire is good because it makes you work hard, you know, makes you ambitious. So to desire is good, but never desire without deserving.And so I worked towards that aspect. I trained myself to deserve what I desired, and that kept me in good stead. I think that's a great piece of advice for anybody in life. But when I went back to New York and came, I was at a crossroads in tradition. All kids were launched by their parents in the film industry. My father was also trying to do the same, but I had a crisis of conscience at that time and I felt that I want this to be about my journey merit and not something based on whose son I am. And I remember my father had already signed the incredible Abbas Mastan to direct a film which was my debut. But I remember that morning when I woke up, came to my father and said I can't do this.And walked away from something that was prettily set up and served on a platter for me. My father was very concerned. But I said, look, if it means it's a struggle, I'll do it. You know, this is my struggle, my journey. I must do this and I must make sure that people believe in me and I get my opportunity for the merit I have and not for, you know, just being your son and having your surname.. I remember dropping my father's last name, uh, my family name, and just going everywhere is Vivekanand. Auditioning, standing in lines for seven, 8-9 hours facing personal rejection. People so many times telling me that you can never make it and you don't have it. It took me almost 18 to 24 months of struggle, after which I had this opportunity when I heard that Rampal Verma was casting for a film called Company.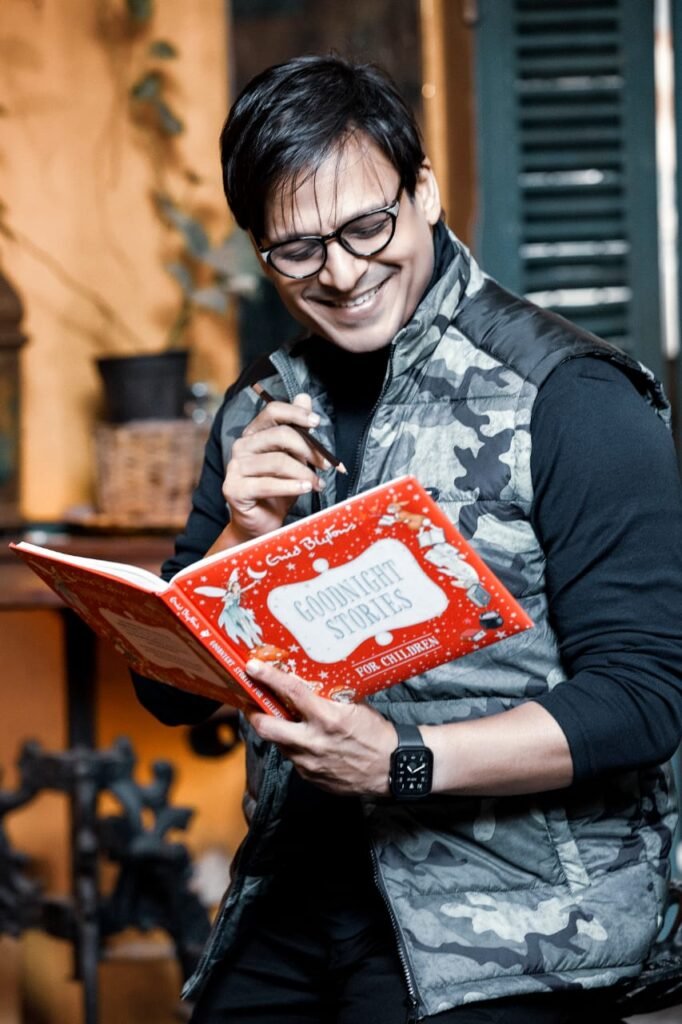 What was the feeling on the set of your debut film and any special memory of that?
When I first went on to the set of company, I was quite nervous, but there were a few things that I'll never forget. I remember Mr. Verma was telling, going up, every actor telling them, "I want to change this and I wanted to do it like this". And with me, he was just watching me and not really giving me any feedback. And we kept shooting and by lunchtime I was kind of nervous.
He came up to me. And I'm standing by myself, not able to have a bite of lunch.. And he just came to me and his quintessential Ram Gopal Verma style. He just looked at me and he said, "You know If I don't like something, I'll come and tell you to change it. If I don't tell you anything, it means I like what you're doing. OK, now go eat your lunch". And he walked away. He was incredible mentor, incredible director to work with.
I remember the first time seeing my name up there on a makeup van. Until then I'd worked small jobs as an assistant, running around on a set. And here when I came onto the set I saw my name written up there as one of the stars having my own, makeup van, those are the little things that made me feel extremely special . Even today,So many amazing memories- spending time with Ajay, such a generous and a gracious senior actor, being so supportive through every scene. Never once did I experience a sense of insecurity or domination. He was just such a gracious and generous actor to work with. So it was a great experience overall working in company
Also, you won Best debut, so what was that feeling and how did your dad react?
Firstly, it was incredible to be nominated in three categories across all the big awards at that time.To be nominated in the Best Actor category, Best Debut, and then Best Supporting Actor. Ppeople wait a lifetime to be nominated in one category or win one award and out of those three, I won two and lost the 3rd to the legendary Shahrukh Khan. So it was an absolute double celebration for me and I was sitting there with two Filmfare Trophies and was incredible.
And I remember, my father had these tears of joy and pride in his eyes. All the trophies, all the awards on one side, and just those tears of appreciation pride in my dad's eyes, that's on one side. So for me, that was the ultimate experience. That was the ultimate award.
Whom do you consider your source of inspiration?
I think as an actor my primary source of inspiration is my father, who was such a realistic actor but at the same time I was also very inspired by so many incredible legends yfrom India and from overseas both whether it's the likes of Mr. Bachchan or Aamir, Shahrukh , Ajay Devgan, all these amazing actors who were churning out such incredible performances or yesteryears people.Internationally also, you had incredible actors whom I watched growing up and really admired. So they were all such great sources of inspiration as an artist. And I think you've got to keep finding that. Like recently I saw Kantara and I was inspired by Rishab Shetty's performance and it doesn't matter who's senior or Junior. I feel that even when you are 100 years old, you can learn from a 5 year old,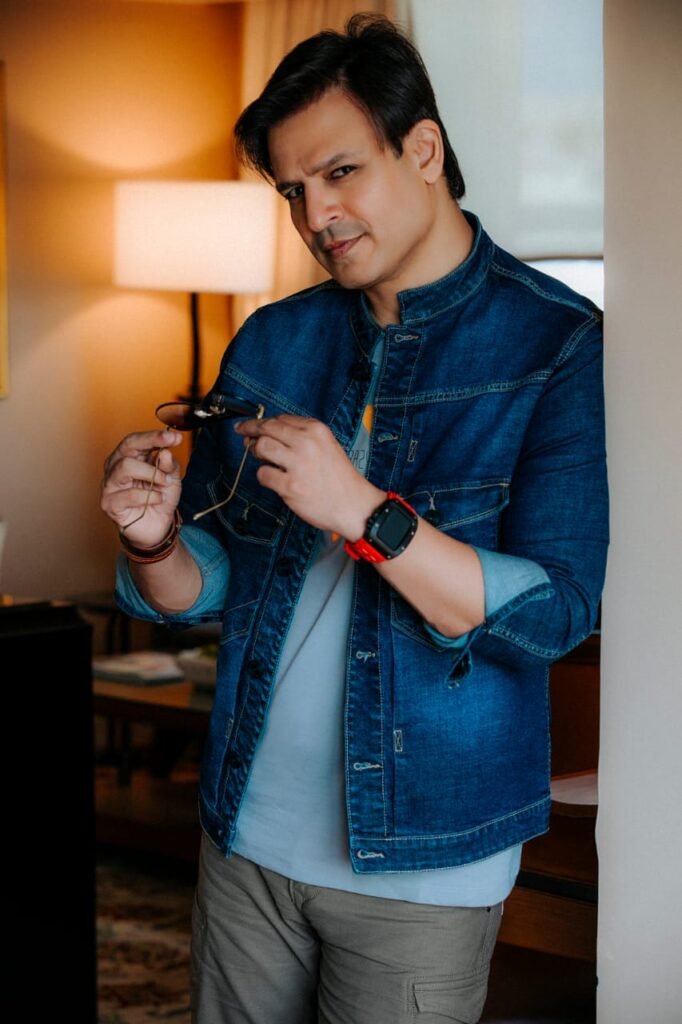 Indian cinema is undergoing a dynamic change. More and more OTT content is coming up. So, what are your views on OTT Platform?
I believe OTT is extremely democratic platform. It allows you to come out there and really present new ideas. A lot of people are being able to consume content from all over the world. You're watching more Korean content or Turkish content , than just the regular mainstream content. There's different kinds of talent coming out in front of you and you're enjoying that. And within India also, it's changing the game a lot. People are Upping their game because they're seeing such good quality content on OTT, good storytelling, good acting, even the audiences are getting used to that and pushing the barometer. And for regular cinema now they won't accept just, you know any masala that just is thrown at them. They want quality, they want something that's going to engage with them emotionally and that's really good because that's not only educating and improving our audiences in terms of their taste and ability to deal with completely new content

You are one of the early Bollywood actors to foray into the OTT. So, how did your journey on the OTT Platform started?
When I was offered inside Edge on Amazon Prime, people said, what is prime? What is OTT? It's very early days. It was 2016, 17. I knew because I was watching content on Netflix. So I knew that this is gonna be the future. The the millennials, the Gen Z's use their phone for absolutely everything and eventually people will start consuming this personalized content on their smart TV's, on their phones while traveling. I wanted to push something that was so kind of democratic in its approach, have new ideas and concepts that were changing or evolving. So I wanted to be part of that evolution. I wanted to take a chance and wanted to take a risk on, and went with Anshuman's idea of inside Edge. But I had no idea it would become such an iconic character with me. So many awards. I had no idea that it would create a whole new connection of mine with the younger generation who watched that show. And now wherever I go people walk up to me and say, Vikrant we love you.
After the success of your Prime Video sports series, you gave another hit on OTT- Dharavi Bank. It's being loved by all. What would you like to say about that?
Dharavi Bank has ranked as the most watched show across all OTT platforms in India and kind of ratings that we got, we got 9 plus rating on IMDb, kind of critical acclaim that I got for it, for my performance, appreciation, the commercial success, all of it, it's very, very heartening to see because it's a very difficult story to tell and I think Tamika did a brilliant job, Anna was amazing and the entire team.I was so confident and so committed to build this one out, so super happy with the success and now looking forward to Rohit Shetty's Indian police force, which I think will be the Magnum opus on OTT.
Share about your upcoming projects. Would you prefer more OTT-oriented projects or the mega screen?
Looking forward to doing a good mix between OTT and some great cinema on the silver screen and looking forward to signing a couple of really cool, interesting projects for film. So very excited with where my career is at right now, Very grateful to the Almighty divine to bless me with so much opportunity and so many options. Also truly grateful to my fans for having supported everything that I've done over the last 20 years and, standing by me through my ups and downs.
Any special message for our readers of Uttarakhand?
Uttarakhand is a home to my soul. I feel its the most beautiful place on the earth and someday when I get retired, I would want to settle in the Himalayas of Uttarakahand, in that pristine beauty. I have a special place for this state. The people in Uttarakhand are so sweet and trustworthy.
Only message for the people of Devbhoomi " You people are living on the heaven on Earth. This place rejuvenates the soul. The rippling sound of Ganges, the pristine nature is all you need to recharge your soul. Its all up to us that we maintain this natural beauty intact".