Rashmi Desai "The Renowned face of Television " is the face of Discover Uttarakhand Magazine's Cover for the Feb Edition of 2023. This edition of Discover Uttarakhand Magazine, which has the theme of celebrating the essence of womanhood, was released on March 18. Rashmi Desai recently spoke with Discover Uttarakhand Magazine and answered a few questions gracefully for the Magazine's Interview.
TV series are rife with legendary events and personalities. Certain personalities leave a lasting impression on the audience, whether they get praise or criticism. Most of them refer to these characters by their "character" names rather than the names of the actual actors or actresses, and they show a keen interest in their way of life. There are TV characters that steal the show, whether they are the lead or a supporting one, and keep viewers coming back for more. And today we have the multifaceted queen, who is renowned for portraying memorable personas in front of audiences over the years. ' She is sugar, she is spice, and she is everything nice'. She has acquired a great deal of fan adoration from the audience during the course of her career in television. Her TV program, Uttaran, helped her gain notoriety. She excels not just in the television sector but also in the cinema industry, where she has left a lasting effect. She exemplifies the idea that nothing can prevent you from accomplishing your goals if you are persistent and committed.
She is none other than Rashami Desai, whom you may recall as Tulsi or Tapasya. Whether it's daily soaps or reality shows, she clearly knows how to ace every role with perfection. So, before we keep on talking about her, let's get to hear from this queen about her inspirational journey in this conversation.
Excerpts from the Interview: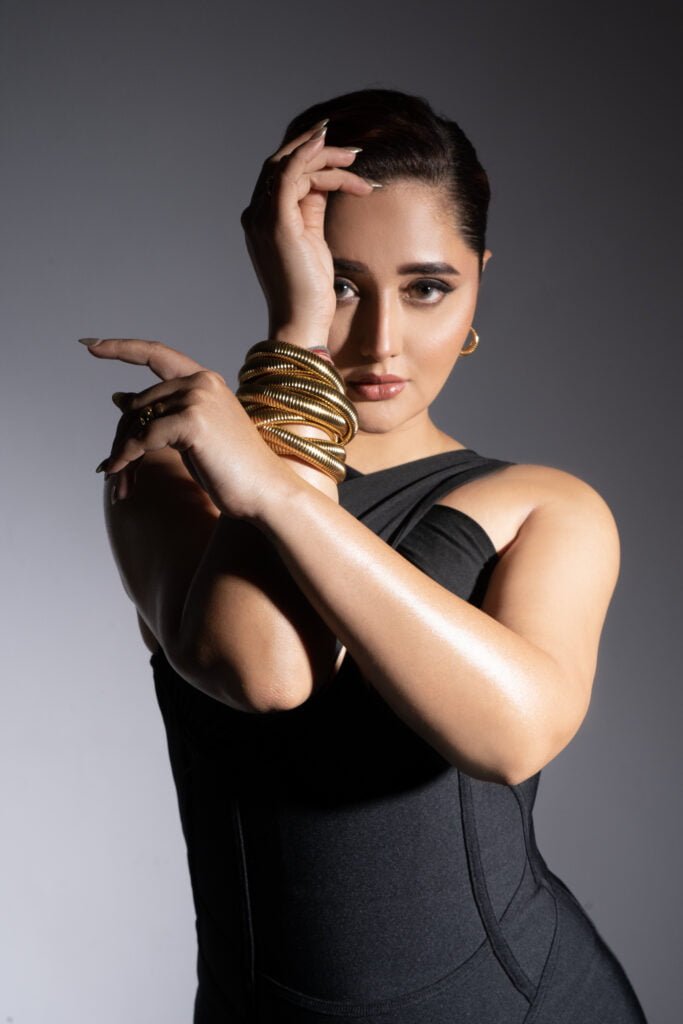 Question- Share a little bit about your early life.
Answer- I was born and raised in Mumbai, the city of dreams. I completed my official studies here as well. Speaking about my family, my cousins and my older brother and I have a wonderful bond. And regardless of where we end up, your family will always be a pillar of stability for you.
Question-When and how did you get inclined towards this industry?
Answer- Although it eventually happened, I never intended to work in the field or pursue an acting career. My mother used to tell me that I received inquiries for acting and commercials since I was such an attractive child. As my studies were going on at the same time and everyone in my family is well educated, including teachers, doctors, lawyers, and engineers, my mother encouraged me to take advantage of whatever opportunities I might be given and to have a backup plan in case things don't pan out. I never considered pursuing an acting profession because my father is a mechanical engineer and my mother is a teacher.
Question- You started your career in showbiz at a young age. So tell us about your difficulties before making your debut.
Answer- My life's struggle While I could go on and on, nothing has come to me without a struggle. Being in this profession was never simple for me. I've always had really high ambitions, but I know what I want. My desire and drive to forge my own path have always been present. Nothing came to me on a silver platter, and I worked really hard for it because I didn't have backup support in this field.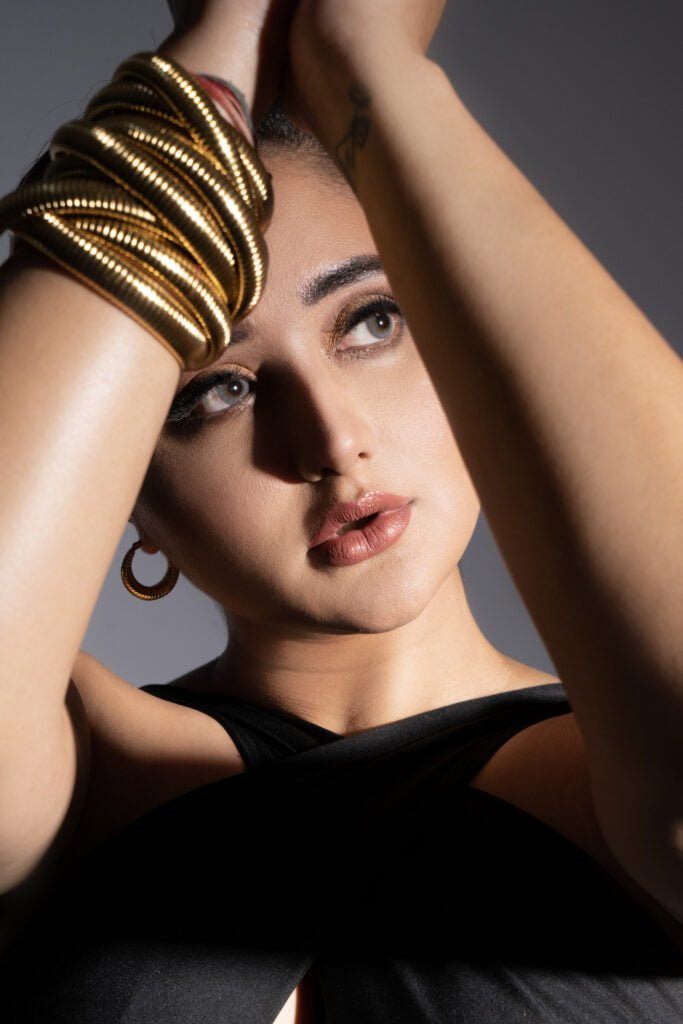 Question- What was the feeling on the first day of your shoot?
Answer- I can still clearly recall my shoot's first day. My co-actors were well-known Broadway figures, and I was a complete newcomer. Hence, there was some apprehension, which is understandable when you are in front of the Big B of Bollywood, Mr. Amitabh Bachchan, our DOP sir, who was also the recipient of a national award, Mr. Ravi Kishan ji, and many others. I was just starting out compared to these people, who have years of experience. Yet, as you may already be aware, the cosmos works in your favor to guide you to the location where you truly belong. I owe my colleagues everything that I am today. While everyone who so lovingly mentored me has taught me so much, I still have so much to learn.
Question- What is one thing that you have learned in your journey so far that you wish you had known much earlier? Answer- You can learn a great deal from your experiences in life that cannot be taught in a classroom. I believe that everyone is aware of this, and I would still like to share it. I have learned in my career and am still learning that "this too shall pass" and "everything is temporary." Trust me, everything in this universe is temporary, including the highs, lows, and stability. As a result, I advise continuing to work hard in order to realize your dreams. My greatest strength is that I still believe in this and want to keep doing it.
Question- You did so many shows, including the reality shows. So how was that journey?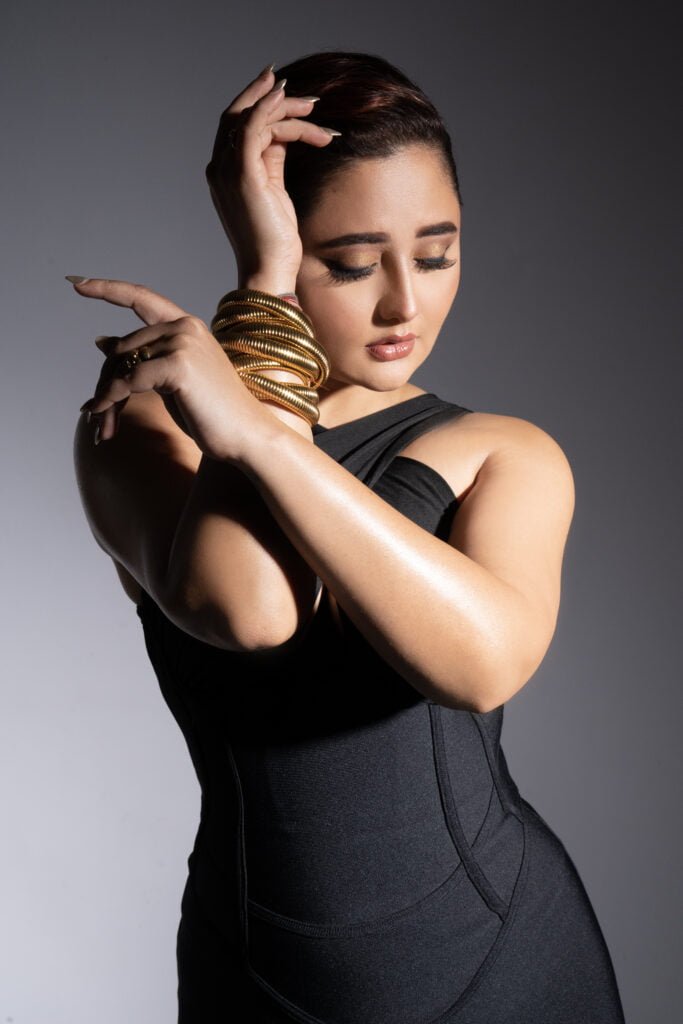 Answer- I have played different characters, whether they are fictional or not. I have played the roles of Naagin, a lover, and a villain as well. I have also done reality shows and non-reality shows. So, I will say every project has its own journey. Sometimes it's rough, and sometimes I feel no interest, and then I leave the project because I know I can't entertain my audience. On the projects I feel I can do well, I have done them with my whole heart.
I've been on a lot of reality shows, but sometimes it's impossible to tell what's happening behind the scenes from what the audience sees, and I think that's an advantage. We quickly receive a reality check, which makes us happier, calmer, and more mature.
Question- People connect with you in every role that you play. So when you get so much love from the audience, how do you feel?
Answer- My accomplishment is that people adore the role I portray. That, in my opinion, is the greatest honor somebody could possibly receive.
You will be successful if the audience loves and respects the role you are playing.
I'm really grateful that the audience connects with and accepts all of the roles I've played. People still value and recall them.
Question- Any advice or message for the young generation that wishes to enter this industry?
Answer- It's not easy to get into any industry, I'll admit that. If you want to get somewhere, you have to put in a lot of effort, so I'd just advise being focused and having faith in yourself. If you never fail, you'll never succeed, so please use failure as inspiration rather than minimize it.
Restart because you know you can't keep making the same mistake and presenting yourself in the most attractive way; therefore, you need to appreciate yourself, respect yourself, and most importantly, love yourself.