Situated amidst the Himalayas, this state is one of the most beautiful northern states that captivates tourists. Being one of the favourite tourist destinations, Uttarakhand surely needs a right amount of management and handling in the tourism department. And no doubt, that tourism sector has seen an exponential growth under the leadership of Shri Satpal Maharaj Ji. From the very beginning, he has been working continuously for the development of Uttarakhand. He made significant strides towards the development of Uttarakhand and his native country, India.
Talking about the tourism sector, his vision is very clear to make Uttarakhand place at the top of the tourist destinations list. To promote tourism in the hill state, he has already taken various initiatives and many more significant projects are in progress. He has segregated the tourism sector into religious, adventure, culinary and tribal. So that Uttarakhand tourism gets an all round attraction. It does not become only the favorite destination of the pilgrims but to cater each and every Category of tourists.
We all yearn to go to places away from the bustling world of the city. The place where serene nature can be felt, the place where there are many things to explore, the place which will offer you a lifetime memory and experience; not the same old commercialized tourist flocked places. And Uttarakhand is a host to multiple of these oeat destinations which you should definitely explore.
AULI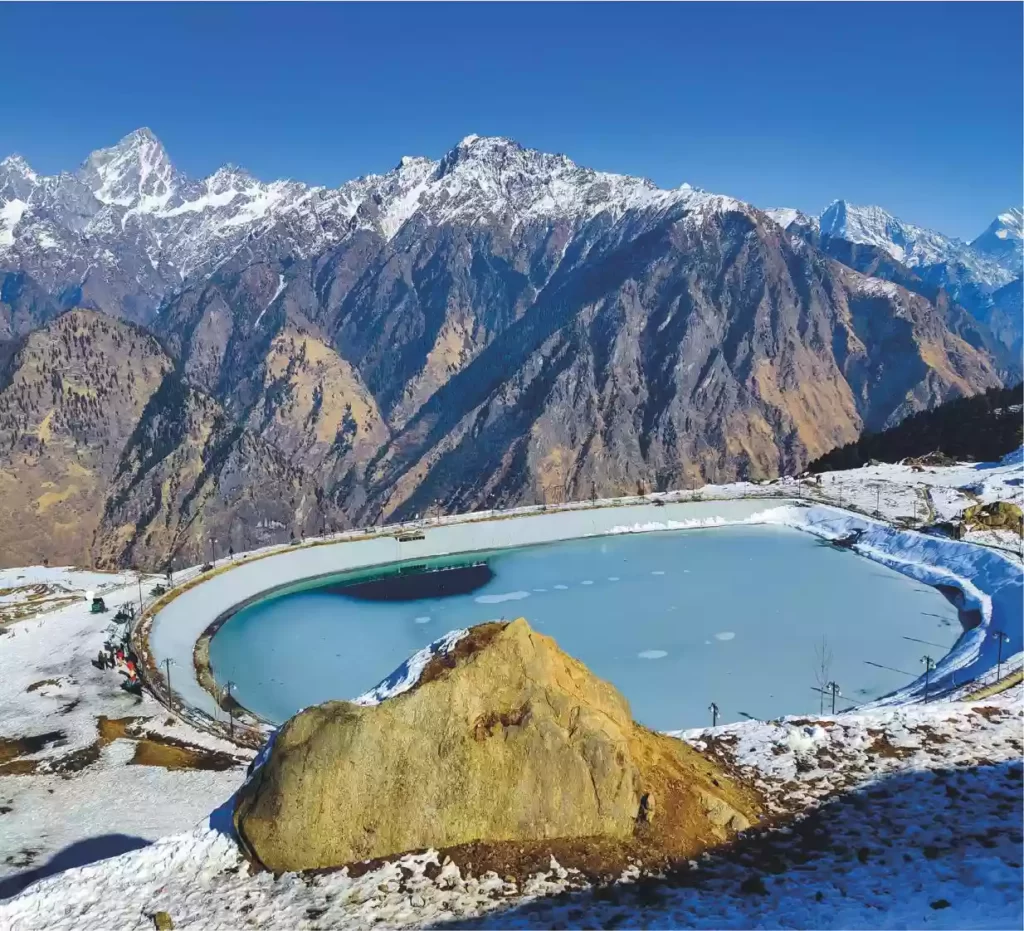 Known as ski resort of India, this place has everything that you as a tourist would want. If you want to witness nature in all its glory and splendour, Auli is a place to be. Dotted with apple orchards, oak, meadows will make you come to this place again and again.A panoramic view of Himalayan peaks like Kamet, Nanda Devi, Dunagiri, and Mana Parvat can be experienced from Auli. A highest and longest ropeway in Asia after Gulmarg, Auli cable car connects this place to Joshimath. Skiing in Auli is a must have experience for you. The month from December to March makes it a perfect destination for skiing lovers. There is a commencement of national skiing championship by GMVN in the month of December. GMVN conducts 7 days non-certificate, 14 days certificate, basic, intermediate and advanced courses at Auli.
Maharaj Ji's move behind this is to promote the interest of people towards skiing. Considering the climatic condition and global warming, many times there is no snowfall, so to rectify this and continue the spirit towards this sport, he is planning to get the skiing field filled with the powdered snow, so that more and more people could come and have this amazing experience. He is also planning to get international companies involved in this so that tourists can experience various snow movies like the Russian Ballet, Skating rink, and a Disneyland concept to attract kids and much more.
GORSON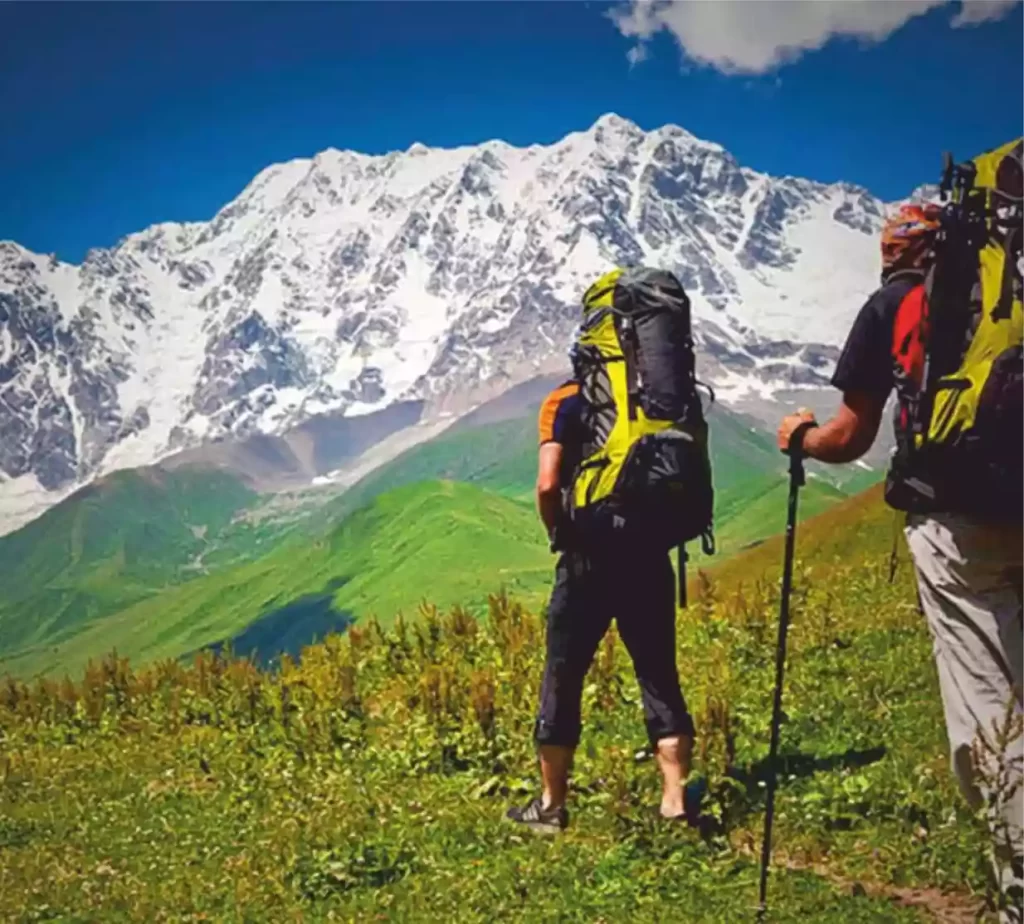 A very short trek but a trek filled with memorable experience, a trek of just 3 km from Auli will lead you to verdant meadow of Gorson. This place is locally called Gorson Bugyal. Difficult roads often lead to beautiful destinations. The trekking may seem tiring but it is totally worth it, after you reach this scenic place. Being snow covered in winters, this place can be widely used for many international ski events. Our tourism minister is working toward connecting Auli to Gorson Bugyal via cable car. So that no one misses out on this natural treasure and has fun doing all the snow related activities.
LAKHUDIYAR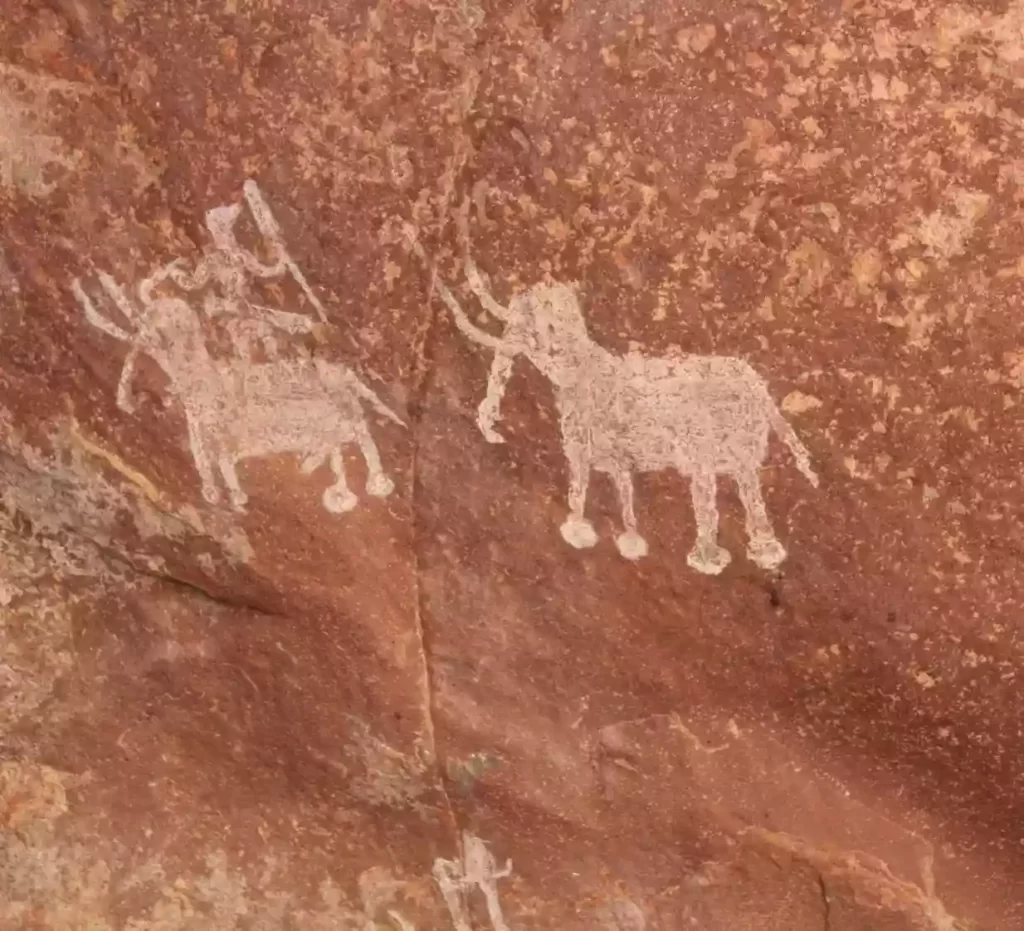 – It's very important for everybody to be well acquainted with our history, especially the young generation. Uttarakhand is privileged to have important historic sites. Lakhudiyar, which is a small cave shelter preserving the scenes and activities of the primitive inhabitants of the region, which according to archaeologists belong to the Old Stone Age to the Neo Stone Age. This place is situated in the Almora district of Uttarakhand. 
Since people are very less aware about this site in Uttarakhand, it remains less explored. But hail to our tourism minister who is making sure that decisions like these which hold so much historic importance reach out to the tourists.
TASTE OF UTTARAKHAND
From rich culture to tranquility-driven hill towns, beauty comes in many forms in Uttarakhand. One more form is The food. Whether it's Garhwali, Kumaoni or Jaunsari Food, the state's traditional food will leave you wanting more. These dishes come straight from the heart of Uttarakhand. 'Ghar ka Khana' feels come only from the food of Uttarakhand. The savory delight of this state can be tasted at many five star restaurants and dhabas as well. So, don't miss out the special Uttarakhand Thali, offering the state's traditional delicacies.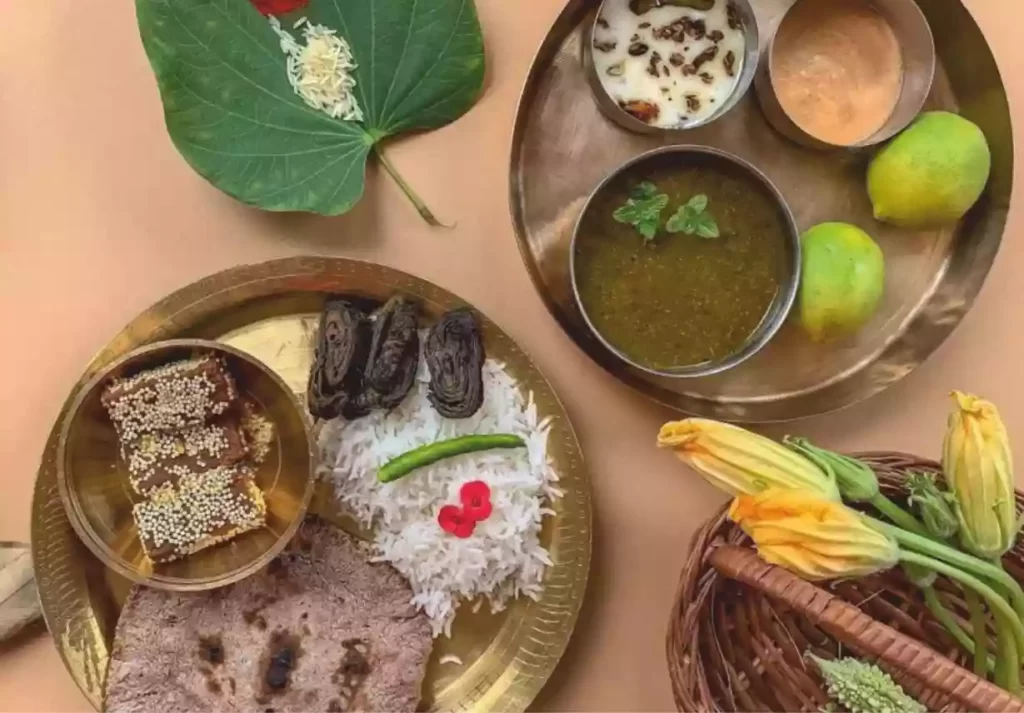 Uttarakhand is home to many such destinations where it's only you and nature. These places will not only revitalize you but soothe your souls. These include: Kausani, Munsiyari, Jageshwar, Dodital, Chopta, Binsar, Harsil, Chaukori, Lohaghat, Peora, Pangot, Nelang valley and much more. This list would seem endless. So to know more about locations, pack your bags and visit Uttarakhand. Not only for the love of nature but also if you always keep looking for some adrenaline rush, this place needs to be on your bucket list. From camping, hiking, rafting or bungee jumping, Uttarakhand has everything for adventure enthusiasts. So, if your heart quench for the escape from the city life and also for the delicacies made with love, Uttarakhand is the place to be
Reference: https://tribedindia.com/