Jubin Nautiyal: The Mountain's Ethereal Voice
Songs or music can be enchanting. Due to its capacity to arouse feelings and memories, it has a profound spiritual impact. Many people use music as a means of unwinding from the strains of everyday life and connecting with their deepest emotions. Being a common method of self-expression, it can also be a means of interpersonal communication. Whatever the cause, music has the ability to transcend the physical realm and connect with a person's soul unlike anything else.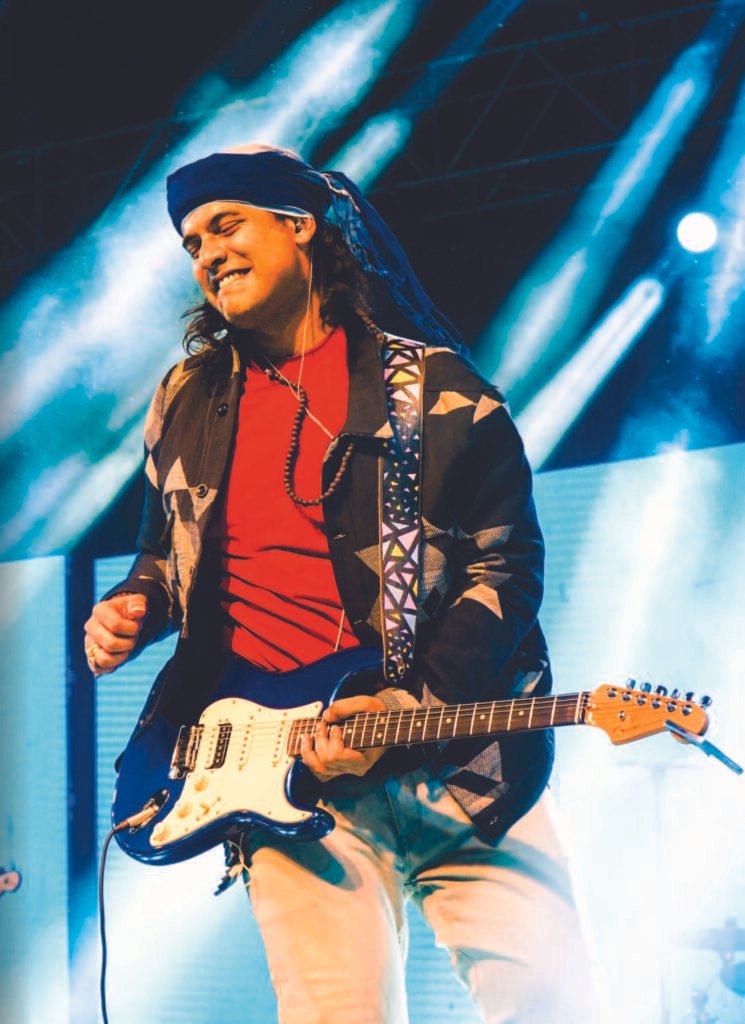 The music will appear the same to all listeners on paper, though. There won't be much emotion conveyed; it will just be blobs of ink shaped into words and musical notes. Up until that point, when a singer emerges who brings those lines to life while pointing out particular chords, notes, and hard rhythms. At that point, the song's lyrics acquire new significance and the chords combine to elicit fresh feelings. We add a song to our playlist that quickly transports us back to a time or season of life when everything seemed to be going perfectly, and it causes us to pause. With rich harmonies and a luscious melody to capture the attention of everyone who hears it, the song as a whole becomes absolutely stunning.
Well, the beauty of song get notched up, when you get to hear it amidst the beauty of mountains. The beauty of nature, the soothing environment, the mesmerizing view in front of you, all adds up to the moment. But its not always possible to be on the mountains and get that feel of soulful music. Although, its possible to get to hear that voice which comes straight from the heart of mountains, giving you that same soothing and calm vibes, that will touch every soul. It will provide comfort in times of sadness, happiness in times of joy, and hope in times of despair. It will be a source of strength in times of weakness and a source of peace in times of chaos.
After getting so much descriptions about that voice, a name would have surely popped up in everybody's mind. Its the voice behind some of the iconic songs like 'Zindagi kuch toh bata', 'Raatan Lambiya', 'Tujhe kitna Chahe' and many more. The Pahaadi boy who has become a singing sensation across the globe and recently won IIFA awards, is none other than Jubin Nautiyal.
A musical journey which was started much earlier at his mere age of 6 has acclaimed global recognition now. Hailing from a very small town of Dehradun, the journey of Jubin Nautiyal is surely an inspiring one.
So, lets get in conversation with this soulful singer and get to know more about him.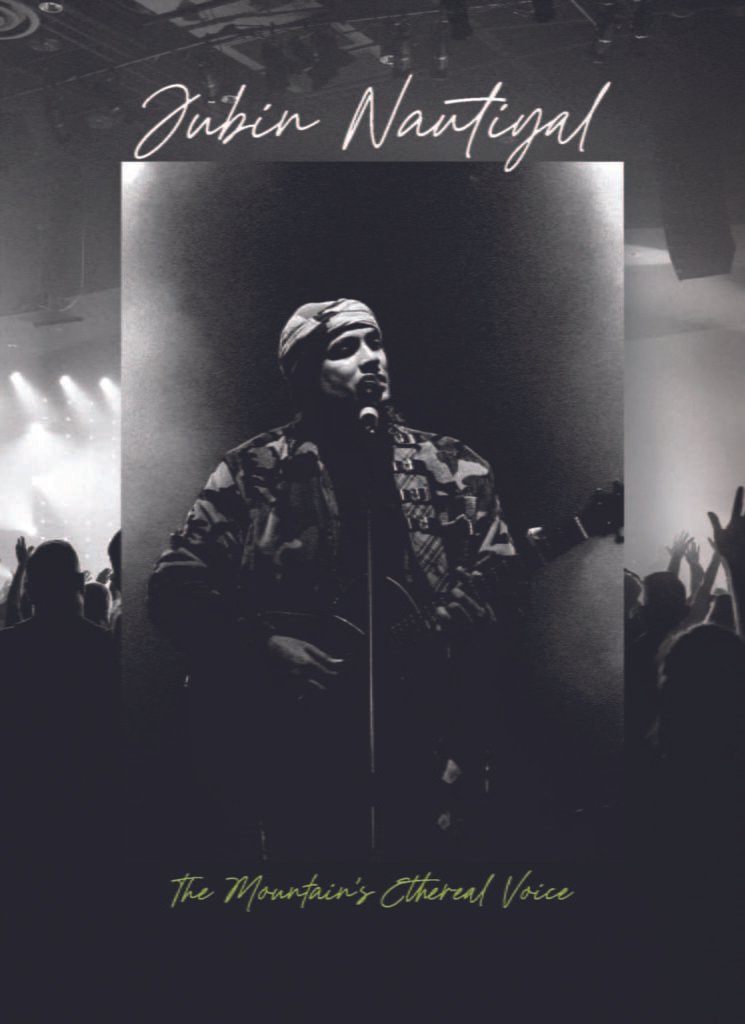 SHARE A LITTLE BRIEF ABOUT YOUR EARLY LIFE IN UTTARAKHAND.
I hail from a small town in Uttarakhand from Jaunsar Valley. It's no secret that I adore mountains, and they've always served as my source of motivation to pursue my musical interests and live a robust life. I enjoy being outside with Mother Nature because the love I receive is pure and innocent, which helps me with my music. We were usually out playing as kids, and our lives were simple and beautiful. Everyone knew everyone else, and it used to feel like one huge family.
HOW DID YOUR INCLINATION TOWARDS MUSIC DEVELOPED AND WHEN DID YOU THINK OF MAKING A CAREER IN THIS FIELD?
My passion for music and my journey began at a very young age. I started learning music as a subject in the tenth and twelfth grades and was fortunate to have excellent professors.
Music has always been a part of my life. But even as a child, I felt this was my destiny. I still feel the same way about music as I did back then. I am a student who continues to learn, expand, and explore
WHOM DO YOU CONSIDER AS YOUR SOURCE OF INSPIRATION?
I have several inspirations, the people who taught me and inspired me to become what I am today. My father and mother are my biggest inspirations.
SHARE ABOUT THE STRUGGLES YOU FACED DURING THE INITIAL DAYS OF THIS JOURNEY.
You never seem to struggle with what you enjoy, in my opinion. So, instead of struggling, I would say I hustled. If you're having trouble with it, you're in the wrong line of business. Return to your craft and improve it. Improve to the point where you no longer struggle and start having fun.
WHAT WOULD YOU CONSIDER AS YOUR LIFE CHANGING MOMENT? DESCRIBE IT.
I consider each new day life changing. Each new day is an opportunity to change our life and do our best towards what we love. I've been blessed to have many such moments and would be difficult to describe one particular.
HOW DID THIS BOY FROM THE PAHAAD ACTUALLY MADE IT TO THE CITY OF DREAMS- MUMBAI?
I never came to Mumbai with a mindset to make it big. I was sure I wanted to do music and I knew the kind of music I wanted to pursue too. I came here with an open mind. I didn't really know how big I would make it. I was just doing what I love, and luckily for me, it has really worked. Every song I sing, I enjoy. If it's a sad song I am sad when I sing it, if it's a happy song, then I have to be happy, and if it's a romantic song, I think of my childhood love and sing it.

DESCRIBE YOUR FEELINGS ABOUT YOUR VERY FIRST HIT SONG, WHICH WAS PRAISED BY PEOPLE ALL OVER?
My very first song Meherbani from the film The Shaukeens was my big break. Singers usually climb their way up, but I was lucky to get such a big opportunity at the very beginning of my career. One day, Arko Pravo Mukherjee, who has written and composed the song, called me for a recording. It was a quick recording, just twenty minutes, and that's what became a beautiful song. As the title suggests, the song is about love and kindness. I think God has been kind to me and this song was a message from Him. I feel a sense of gratitude for every song I have sung afterwards.
YOUR MUSIC TOUCHES EVERY SOUL AND IS LOVED BY THE AUDIENCE. HOW DID YOUR FAMILY REACT AFTER HEARING YOUR HIT TRACKS?
My family has been my greatest support system. My two beautiful elder sisters, my strong mother and my doting father. They are the ones who have been with me in every part of my journey, encouraging me if I ever self-doubted, pushing me to do better. I am what I am today is because of them.
YOU ARE INTO COMPOSING, SINGING AS WELL AS ACTING. SO, IS THERE ANYTHING ELSE YOU WISH TO TRY?
Well, I've been a true experimentalist since the beginning and gives me great pleasure trying my hands on multiple things. I've been a black belt martial arts player, an MBA student. I would love to explore the art of cooking.
IT'S BEEN QUITE A LONG TIME SINCE YOU ENTERED THE BOLLYWOOD INDUSTRY. SO, IF YOU HAVE TO DESCRIBE THIS INDUSTRY, WHAT WOULD YOU SAY? ALSO, THERE IS CRITICISM AS WELL AS PRAISE IN THIS INDUSTRY, SO HOW DO YOU DEAL WITH ANY KIND OF CRITICISM SOMETIMES?
I believe, there is only thing that works is your craft, your art, how better you evolve and mold yourself according to the music. Now a day with the advancement in technology, it has helped us, but with constant change in techniques it's very important to learn the and understand the roots of music. The music itself is so sacred and innocent that no artificial formula applies to it. The only thing that works is the music that you create from your heart and put your soul into it and deliver each aspect of your song with honesty. Trust me, it'll touch others heart and soul and that will bring you success. So just keep working to get better without any fear or doubts in your art.
EVERY SONG OF YOURS TOUCHES EVERY HEART. BUT WHAT ARE YOUR OWN FAVORITE TRACKS?
All of my tracks are like my babies and all of my songs as they all are very close to my heart.
WHAT ARE THE THINGS THAT GO BEHIND YOUR DECISION OF LENDING YOUR VOICE TO ANY COMPOSITION?
Practice, Practice and Practice
YOU ARE WELL SETTLED IN YOUR CAREER. WHEN ARE YOU PLANNING TO FINALLY GET SETTLED ACTUALLY IN YOUR LIFE (MARRIAGE PLANS).
When the time comes.
SHARE ABOUT YOUR INCOMING PROJECTS.
So, for this year, you will hear a lot of new music and new songs. I would want to put out other flavors of my voice for my fans to enjoy. And I will be touring around all over the world this year playing some major venues of international market. I'm excited about the journey ahead.
YOUR ADVICE TO YOUTH WHO WISH TO MAKE THEIR IDENTITY IN THIS FIELD?
I would say music is made to express and not meant to impress. When you're expressing it right, you will impress people, but your purpose of doing music or playing music should be done to express what's inside you.
It is more an internal state than external. Competition is not for artists; it is for horses. Artists aren't supposed to compete with each other. We're not in a race, artists are supposed to grow, learn from each other, inspire each other, get better together and make great music together.
I think, an artist is a medium of communicating in the language of sound, love and emotions. Life will push you down 99 times, but you have to get up that 100th time.
Well, that was indeed a light hearted conversation with the soulful singer from our very own Uttarakahnd. Wishing him all the good luck in his future endeavours