Given that there are no other options in the world in which we live, we are required to engage in all significant issues with seriousness. But even if you are using it as a kind of critique, comedy is the only method to portray things in a lighthearted manner. Serotonin and other happy chemicals are released by comedy, which makes us feel at ease. Consequently, even though it may not be the ideal treatment, laughter offers a dose of both mental and physical advantages with each tearful roar. Because of this, everyone has at least one comedy show they regularly watch to lift their spirits. And for the majority, that show is none other than 'The Kapil Sharma Show. While onstage, the host leaves no stone unturned to make everyone chuckle but there is someone who takes the spotlight in the show while reigning that very popular 'Kursi'. Without whom, you would surely feel that void in the show. Yes! We are talking about the veteran actress and the laughter queen, from our Devbhoomi- Mrs. Archana Puran Singh.
That spontaneous laughter at humorous jokes or scenarios, that competitive spirit to laugh when your own leg is pulled, sitting on that well-liked "Kursi" for hours, and never showing the feelings of the dreary day on your face is undoubtedly not simple feats. But Mrs. Archana Puran Singh undoubtedly has the talent to excel in any role she chooses. Archana has made her own path in this field via her unwavering commitment throughout the course of a career spanning more than four decades and appearances in more than 100 films and television programs. The parts she played in the films or television series are still deeply ingrained in everyone's hearts, despite the fact that she has recently become well-known for her laughter. Her journey from the hamlet of Doon to Mumbai, the city of dreams, is undoubtedly motivational. So let's learn more about this seasoned actress and her journey.
Excerpts from the Interview:
YOU HAIL FROM THIS BEAUTIFUL VALLEY OF DEHRADUN. SO, SHARE ABOUT YOUR EARLY LIFE IN THIS CITY.
I was born and brought up in the beautiful Doon valley. I did my schooling at CJM. Some of the enduring memories I have of growing up in Dehradun are walking every day to school, buying chooran from the 'Doon Culture ka chaurahya' (now its called something else ) on the way back from school, going to Elloras every evening to buy pastries and then to the comic waala to rent comics with my elder sister. We are 4 brothers and sisters so there was always enough company at home to play and have fun. Every summer we would go to Mussoorie for 2 and a half months' vacation. That was a blissful period for us as a dad really spoilt us by giving us a very generous allowance and we would skate and horse ride, watch movies and go dancing at the famous Whispering Windows on Mall Road. We learned to love nature while growing up, appreciate the beauty of this wonderful valley we had the good fortune to be born in, and experience the most wonderful childhood anyone could ever hope to have.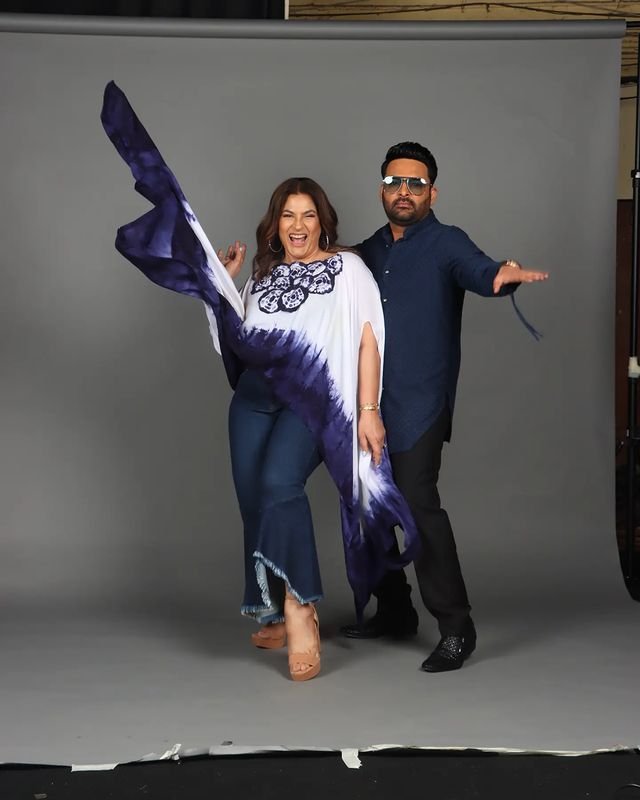 WHEN AND HOW DID YOU GET TO KNOW THAT YOU WANT TO BE A PART OF THE INDUSTRY? HOW DID THIS GIRL FROM UTTARAKHAND MAKE IT TO THE CITY OF DREAMS – MUMBAI?
Living in a small town the only form of entertainment was films. We were not allowed to watch many films but of course, one was totally glamour struck by the silver screen gods and goddesses. Bombay seemed to be a far-off land and I had no cousins or friends there who I could even visit. So I thought I'd probably never even meet a film actor, leave alone be one! But fate has a way of leading you to your destination even when you yourself cannot see that path. So after I finished college my dad accidentally connected with some friends in Bombay and I found myself in that city with a suitcase in my hand and dreams in my eyes. I have had luck on my side which has led me to have a career spanning 4 decades in the film and television industry, but nothing would have been possible without my parents supporting me wholeheartedly. All the homesickness and hardships I experienced while struggling to get a break have made me stronger and wiser and possibly a better actor too.
SO, HOW WAS YOUR VERY FIRST DAY AT THE SET, AND YOUR FEELINGS THAT DAY?
I was full of enthusiasm and excitement when I got my first ad film which featured Om Puri as the main lead. But the director's instructions kept going totally over my head and when I think of how raw and uninformed I was I laugh now. But my confidence level was so high that in spite of being a junior in that ad I sat next to Om Puri and chatted with him all the time. Many years later I was cast as the leading lady opposite the same Om Puri and although he had no recall of our ad film together or the young girl who chatted with him in between shots, I was thinking how lucky was to have graduated from being a mere junior to a heroine opposite an actor of Om's stature!
MS. BRIGANZA WAS AN ICONIC CHARACTER, PEOPLE STILL REMEMBER THAT. SO, HOW DO YOU FEEL ABOUT THAT? ANY MEMORABLE INCIDENT ON THE SET OF KKHH?
When Karan Johar came to my house to narrate the story of KKHH he was a new director trying to make his first film. Who knew at the time that what he was setting out to make would be one of India's most iconic films? I said yes to the film because the story was fresh and very different from any other Bollywood film before. Also, he narrated it with passion and I laughed and cried while hearing it. Even while shooting the film Karan knew every nuance of each character in his film and helped me tremendously in making Ms. Braganza come alive on screen. We had super fun in Mauritius where during the outdoor schedule Karan would recite hilarious fake 'shayaris' which would make us laugh in between shots.
YOUR LOVE STORY IS QUITE AN INTERESTING ONE. FROM LOVE AT FIRST SIGHT THEN TO HIDING MARRIAGE FOR ALMOST 4 YEARS. AND YOU PEOPLE ARE AN EXAMPLE OF SUCCESSFUL MARRIAGES. SO, IF YOU COULD SHARE MORE ABOUT THAT AND WHAT MADE YOU FEEL THAT MR. PARMEET IS THE RIGHT ONE FOR YOU?
Parmeet and I met each other on the rebound. He had just broken up with his girlfriend and me from my previous relationship. So when we met we were not at all keen to have a serious relationship. But as we continued to see each other it started to dawn on us that perhaps we were more into each other than we were willing to admit. Soon we were inseparable and that bond is still with us even after 34 years of being together. We are pretty inseparable even now. Perhaps one reason could be that when we decided to marry we made a promise to one another that we would stay like boyfriend and girlfriend even after marriage. So we have pretty much stayed away from the pressures of adhering to the so-called rules of being married. We are together but very independent in our thoughts and careers. Parmeet is a progressive-minded person and that's what has helped him accept my long-spanning career and the demands of that career. In turn, I appreciate and understand his struggles because I'm from the same industry and that really bonds us even closer.
NOW, YOU ARE A PART OF ONE OF THE HITS COMEDY SHOWS. SO, IS THIS THE ONLY THING YOU WISH TO CONTINUE RIGHT NOW OR YOU WOULD LIKE TO TAKE ON MORE NEW PROJECTS?
While I thoroughly enjoy sitting on that famous 'Kursi' and enjoying the wonderful performances that Kapil and his team put up every week I do miss the high of performing myself. I'm an actor. I love to be in front of a camera creating characters. That's what I love doing. So even though I love being a part of the biggest show on Indian television I still look forward to working in films or Web series where I can be creatively involved. In fact, because I am a part of The Kapil Sharma Show I have to sadly say no to many films offers because the show dates often clash with the film date requirements. But then one cannot has everything, for the time being, I'm happy to enjoy my stint on The Kapil Sharma show. Later, there will always be time to do lots of films or series which I look forward to very much!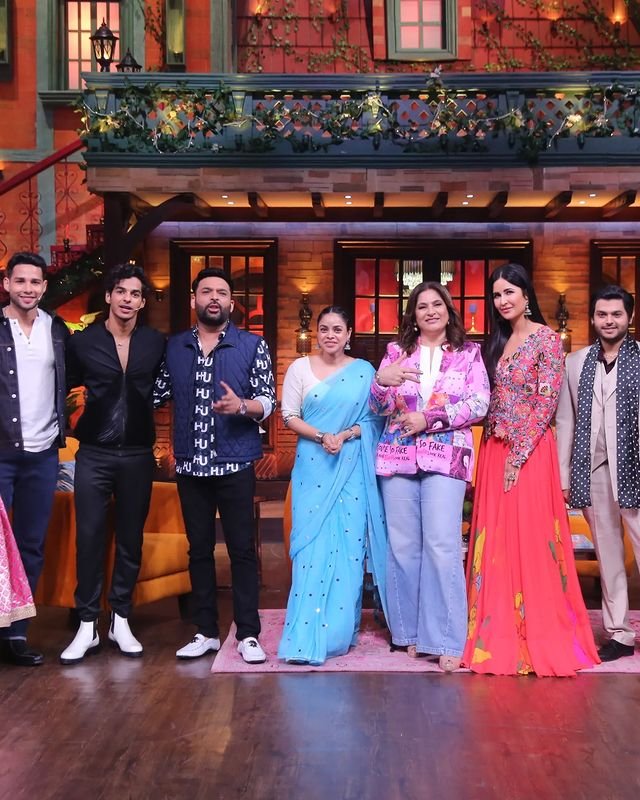 HOW DO YOU MANAGE YOUR TIME FOR THE FAMILY?
I have always taken up less work during all the years while my kids were small. There was hardly a day when they came back from school and I wasn't there at home for them. Now they're grown up there is no cap on the days or hours I am willing to work. Nonetheless, shoot mostly only 8 to 10 days a month and so I have lots of leisure time with my family. That's the way I like it. Work cannot consume one's life. It's family which is my top priority and my biggest pleasure and joy.
WHAT DO YOU LOVE THE MOST ABOUT UTTARAKHAND AND HOW OFTEN DO YOU VISIT HERE?
Sadly because of Covid, I've been unable to visit Doon for the last 2 years almost. But I love to come here at least every 6 to 8 months. Earlier | would come more often but now with time the visits are slightly less. I do miss Doon every day though. I talk of Dehradun all the time and my kids and husband laugh and say "you and your beloved Dehradun"! I miss the simplicity of my hometown when I'm in Bombay and long for the long drives we would take up Diversion or Rajpur. I miss strolling around Astley Hall or shopping in Paltan Bazaar. I miss the bun tikkis and the chaat in chaat waali gulli. Oh, there's so much I miss and remember about Doon
WHAT ARE THE THINGS THAT YOU FEEL HAVE CHANGED A LOT IN UTTARAKHAND OVER THE YEARS?
I have to say I was quite aghast at the kind of changes that have taken place in Dehradun in the last few years. The number of buildings that have come up is shocking. Maybe I still want to see the sleepy old Doon where there were hardly any cars or buildings, where there were fewer people and more trees and greenery. Well maybe we cannot stop progress and growth but I do feel we need not sacrifice natural beauty for that growth. After all, Uttarakhand is known for its beauty and natural bounty. I do hope we can plan slightly better and keep a good balance between infrastructure, nature, and modernization.
ANY ADVICE OR MESSAGE FOR OUR READERS OF UTTARAKHAND?
I cannot offer advice as such but I do have a message for all my Uttarakhand friends and fraternity. You live in one of the most beautiful and blessed lands in the country. We are a beautiful people, proud, honest and hardworking. Let us preserve our culture and nature while we work and prosper. Without preserving what God has bestowed on us our state will be unable to reap the benefits of that bounty. I hope to see Uttarakhand rise higher than all other states in prosperity and the general well-being of its people.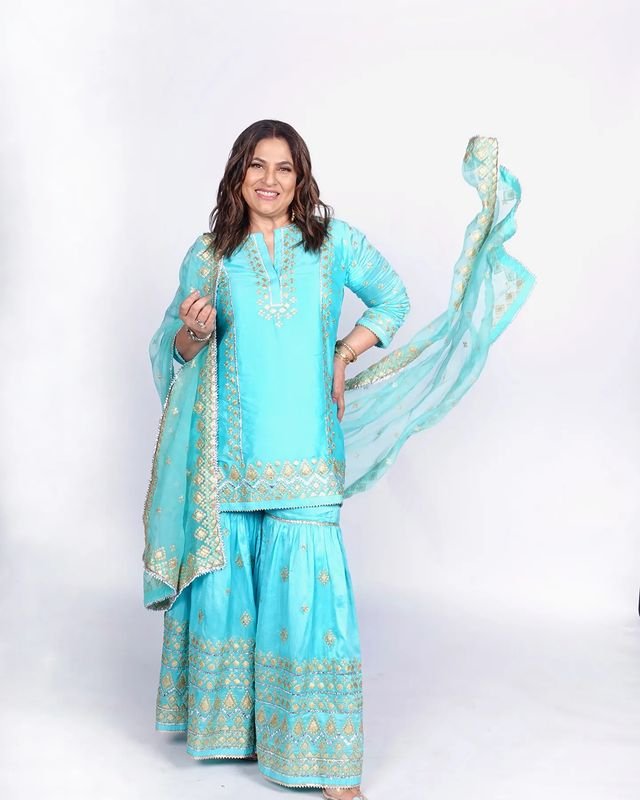 WELL, WITH THIS WE COME TO AN END OF THIS CONVERSATION WITH OUR DOON GIRL 'MRS. ARCHANA PURAN SINGH'. WE REALLY WISH THAT SHE KEEPS RULING THAT POPULAR 'KURSI'. AFTER ALL, WE LOVE HER LAUGHING PUNCH IN THE SHOW AND HER NEW AVATAR THIS SEASON. WISHING YOU GOOD LUCK IN ALL HER FUTURE ENDEAVORS!!