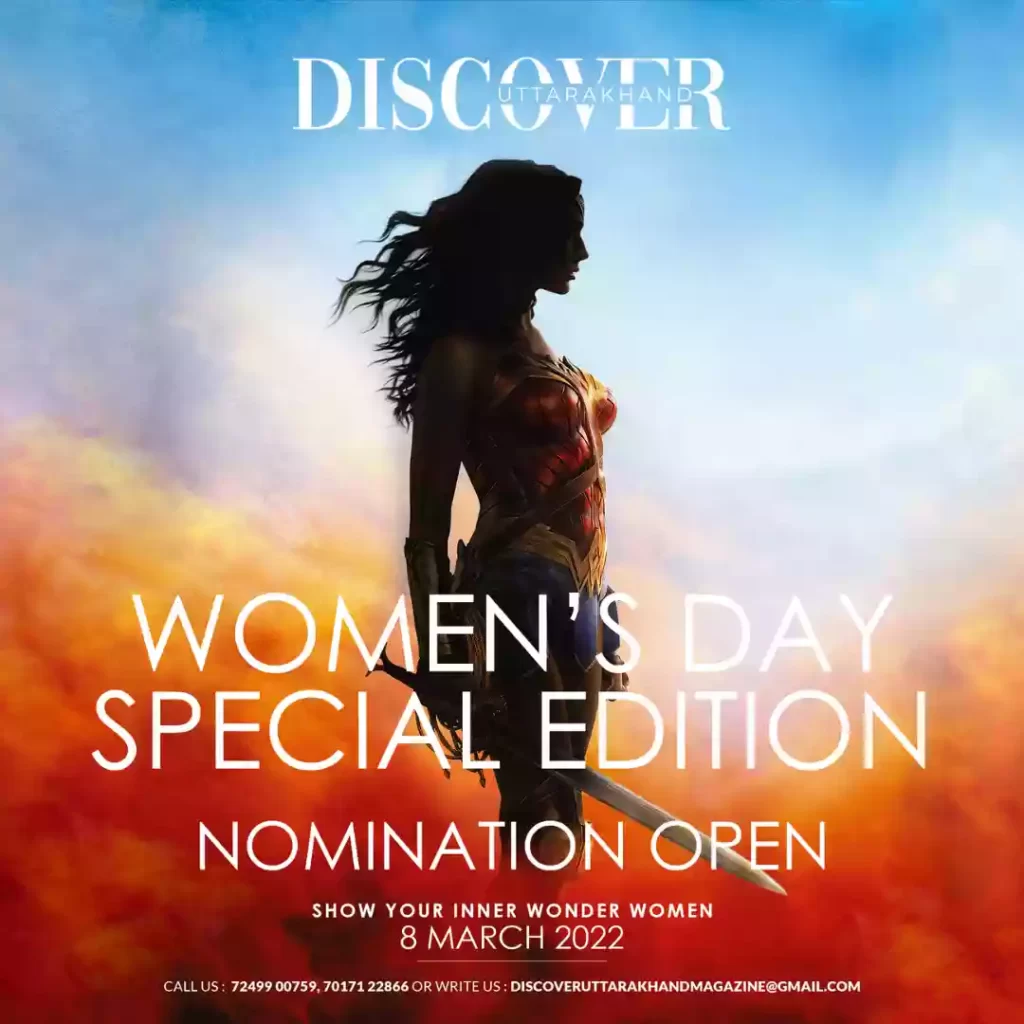 A day for women, a day to celebrate their achievements, their victory. But, do we need a specific day to celebrate womanhood.
We believe every day needs to be a celebration for those superpowers, who carry a lot of responsibilities and fulfil all their duties perfectly.
Glimpse of Women Day 2021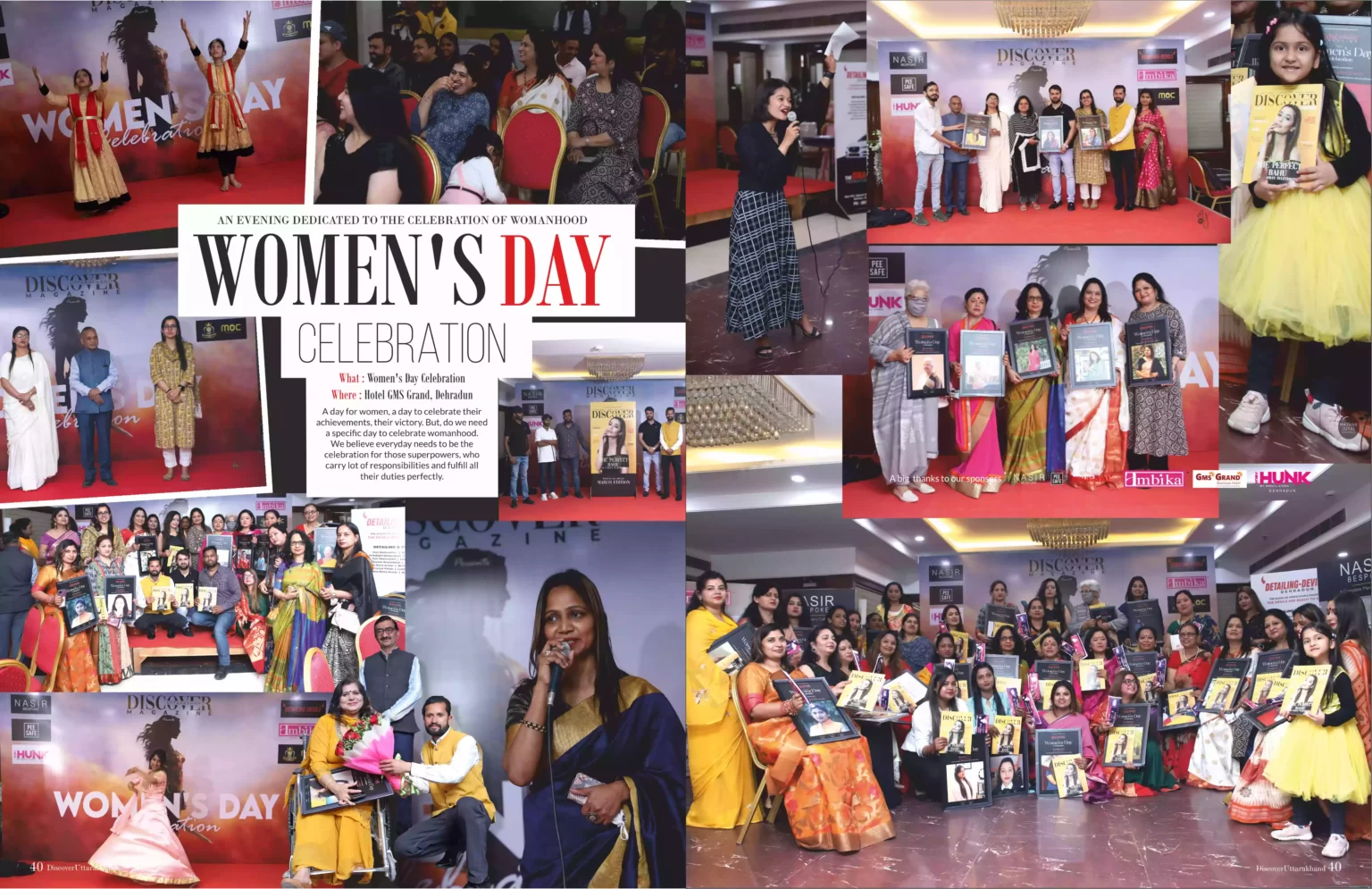 So, to celebrate womanhood, we the team of 'Discover Uttarakhand magazine', organized an event on 10th march'21. The event was organized for reflection, appreciation and advocacy for women around the city. It was attended by women from various fields. The event began with some entertaining performances to add smile to those lovely faces. Various interactive games and some funny conversation between the host and the audience, added spark to the event. The event had everything to keep its audience captivated.
How can we forget to honor those amazing women who contribute to this society in some way, to support and encourage the women we know, and to call those in power to make decisions of equality and empowerment for their female constituents. Even though there were numerous women deserving of honour in their field of excellence, but we honored some of those, who have made big & sterling achievements in various fields, across the city.
Also, Woman's health and welfare is of prime importance. We took a small initiative to create more awareness towards encouraging hygienic practices among women. Team 'Discover Uttarakhand' distributed sanitary pads, to make a small difference, which was supported by 'PEE SAFE'.
"All good things must come to an end". So after the celebration, event ended with lot of memories.