"No matter where you go, you carry your roots with you and make the legacy live on: Vindu Dara Singh"
When you talk about the Bollywood era from the '70s to '90s, it's incomplete without the legendary, Mr Dara Singh, father Vindu Dara Singh. The 'Desi' wrestler, who is well known to depict the role of Hanuman in the legendary Ramayana and without a doubt, no one can ace that character better than him! No words can justify his legend.
But today, we talk about the persona in which you can see his replica – Mr Vindu Dara Singh, the gem of a personality. The son of India's first action film hero from the hinterland of Punjab has made his own identity in this industry through his hard work and cheerful aura. His vibe which is full of positivity and happiness radiates to all those around him. No matter at what point of the day you interact with him. Even after a tiring day of shoots, he manages to keep a big smile on his face. Also, he has known for his versatility to ace any role with ease. All this has been a driving force in garnering him love of the audience. And, he is blessed to have this love in abundance. This ever humbled star attributes all of his success and fan following to the blessings of his father, who inculcated the right values and ethics in him.
While talking to the magazine, he shared some light-hearted moments of his early days. Where, Vindu Dara Singh did his first debut on the silver screen as a child artist in the movie ' Nanak Dukhiya Sab Sansar' and after that, there was nothing else he wanted to choose as a career as it ignited the spark in him to be a part of this industry. But, this was never shared by him during his school days. Like every other kid, he used to show his interest in other mainstream career options.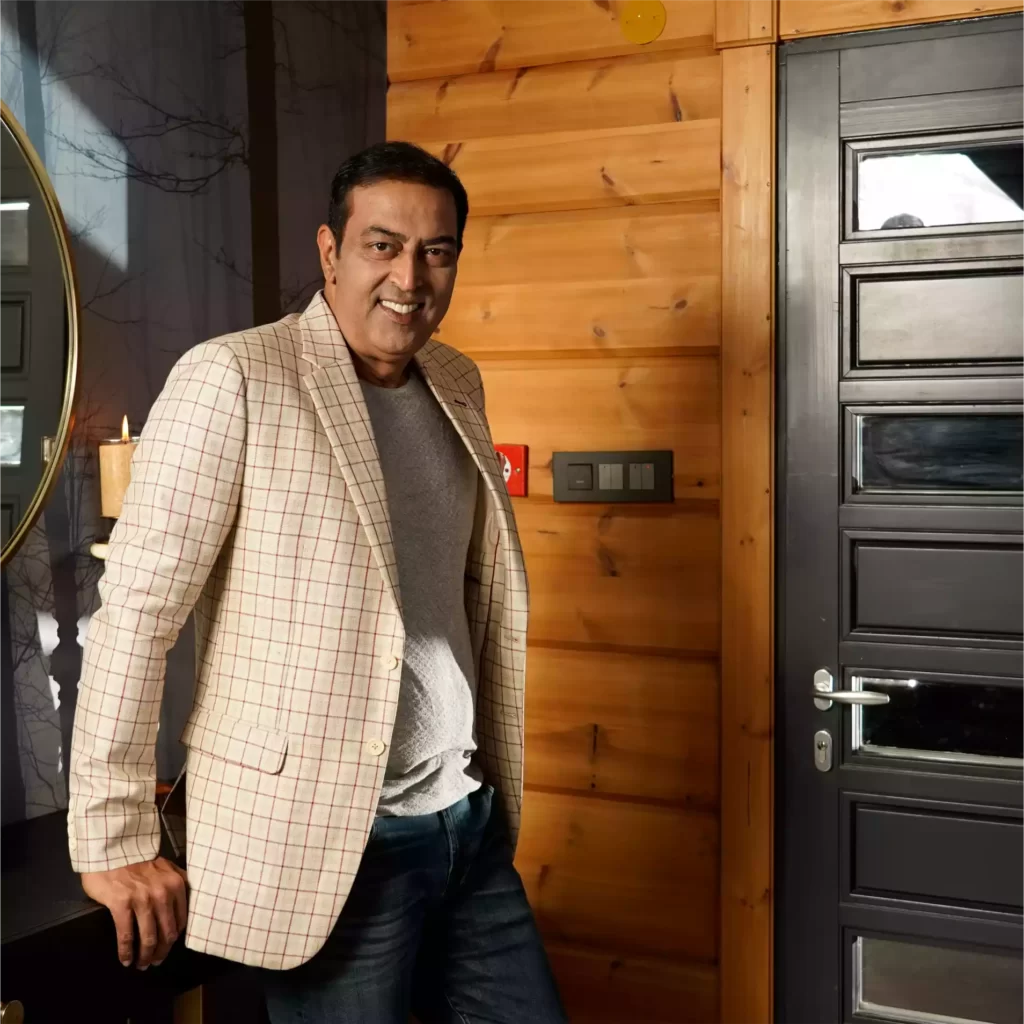 Well, we are all aware of the gastronomic indulgence of Punjabis. Like any other Punjabi, he is a big food lover who loves to have varieties on his table. Still, he manages to lead a healthy and fit life; All thanks to his genes. After all, fitness runs in his family.
For him, being successful doesn't just mean growing professionally. It means achieving success in all aspects of life, whether it's nabbing a big role or simply being there for the people most important to you. He manages to keep a perfect balance between his professional and personal life. Despite long working hours, he ensures to take out time for his family. He feels blessed to have a supportive and understanding partner, who herself is taking big leaps in her professional career.
Talking about his kids, his son is ready to take their family legacy ahead. Fateh Randhawa is all set to hit the big screen soon and we can surely see a star in making. Needless to say, he will gain all the success and love from the audience.
Talking about his own upcoming projects, there are various movies in Vindu's kitty. Recently, he visited Uttarakhand for the shooting of his upcoming investigative crime thriller movie 'Forensic' which will hit the silver screen in the beginning of 2022. During his visit, he was captivated by the scenic beauty of this state and felt that every place here brings out the true essence of Devbhoomi. He said, 'It is one of the most beautiful states of India and I wish to keep coming here again and again. The kind of on-ground support being provided by the local authorities and government of Uttarakhand for a seamless shooting experience is commendable. The people of this state have been such warm and gracious hosts, that I wish to stay here more'.
Apart from doing a brilliant job on screen, this power-packed, energetic man has picked up a very interesting project. We are well aware that, the pandemic has worsened the condition of the entire nation and has hampered everybody professionally. But there were few maniacs, who utilised this lockdown to their best and grew exponentially. This was the time, Mr. Vindu Singh, associated with the most ecofriendly project- Sara Abode, offering you the marvellous residence made just out of logs, specially imported from Finland.
Wishing all the very best for the future endeavours to this brilliant actor, energetic man, ever humbled, and above all a great human being – Mr. Vindu Dara Singh.