THE HYATT REGENCY Brand Debuts In Uttarakhand With Hyatt Regency Dehradun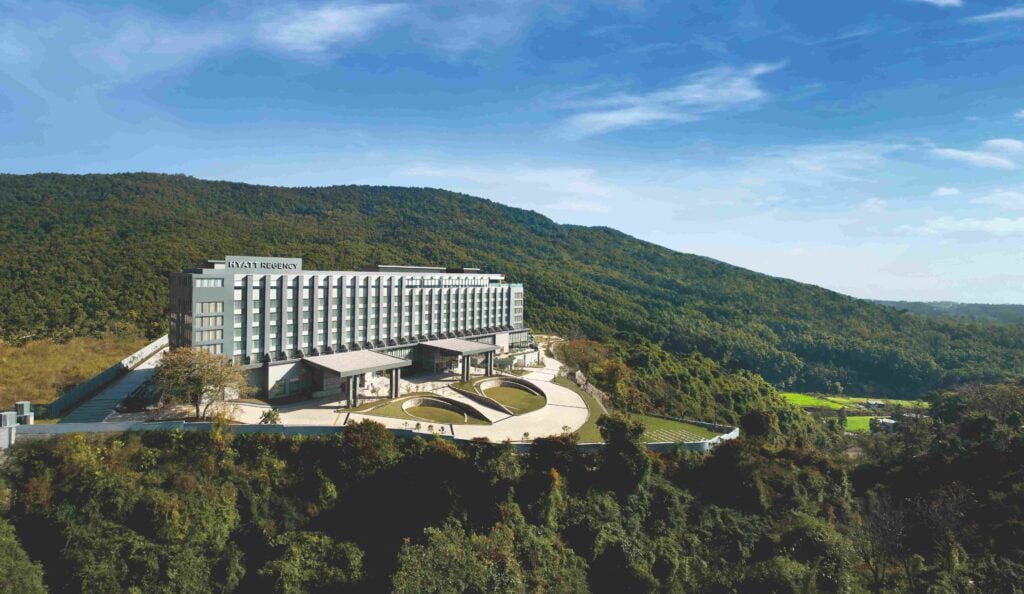 CHICAGO (April 8, 2022) – Hyatt Hotels Corporation (NYSE: H) today announced the opening of Hyatt Regency Dehradun. The 263-room hotel marks the first Hyatt hotel in the state of Uttarakhand and strengthens Hyatt's brand footprint across the country. As part of the Hyatt Regency brand, the hotel has been designed with productivity in mind to deliver seamless experiences and an energizing hub for both leisure and business travelers alike.
Spread across an area of approximately 4.25 acres, Hyatt Regency Dehradun is conveniently located in the foothills of one of India's popular tourist attractions, Mussoorie, known for being a popular destination to retreat from the summer heat or for a snowy, winter getaway. Nestled in the scenic surroundings of Malsi Forest and the Himalayan range, the hotel is well-connected to major Indian cities both through air and rail services. The easy accessibility it offers from and to neighboring locations makes it a premier destination for celebrations as well as for travelers to unwind amidst pristine natural settings and unobstructed panoramic views.
"We are extremely excited to welcome World of Hyatt members and guests to Hyatt Regency Dehradun, the first Hyatt hotel in Uttarakhand," said Sunjae Sharma, vice president & country head-India, Hyatt. "Hyatt Regency Dehradun marks the first Hyatt hotel in not just a new geographical location, but also in yet another destination where our guests travel and want to experience the hospitality Hyatt hotels offer."
Commenting on the opening of the hotel, Harkaran Singh, General Manager – Hyatt Regency Dehradun said, "Hyatt Regency Dehradun has been designed to meet the needs of travelers who seek flexible and energizing experiences in pristine surroundings, and offers the perfect setting for celebrations, relaxing stays and everything in between."