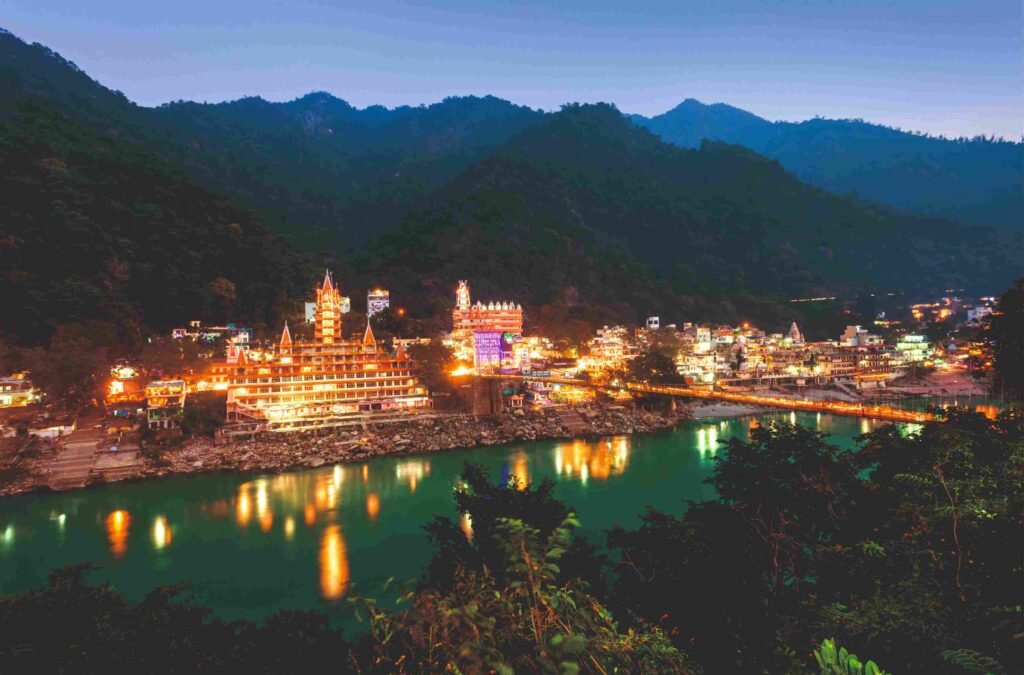 Well, it's pretty clear with the name, that it is a temple with 13 floors. But wait!! This architectural marvel has more reasons to captivate you and make it worth visiting. Also known as Trayambakeshwar temple, this is one of the most religious temples in the area due to its symmetric construction, lovely setting, and sanctity that pervades the atmosphere.
This historic Hindu temple was built in the 9th century AD by Adi Shankaracharya.
The majestic mountains that surround this temple make a perfect backdrop for this setting. It is just across the Lakshman Jhula, that this colourful temple stands beautifully. The factors that separate this temple from others: Its symmetrical architecture, towering height, and every floor has numerable small temples dedicated to different deities. So you can worship multiple deities under one roof. As a result, many interfaith devotees and visitors from all over the world come to experience spiritual joy here. The temple, which is known for its remarkable architecture, also has a panoramic landscape view from the top of its 13th storey.
After worship, you can also visit shops inside the temple's complex, where you can get precious gemstones, Handicraft items, and much more.