Being a part of Devbhoomi, its capital city Dehradun is also blessed with numerous shrines that have popular mythological legends associated and holds significance among its devotees. One of the most popular is the local pilgrimage circuit of Dehradun consisting of four Sidh Peeth.
Before unraveling each Sidh Peeth one by one, let's get to know about the origin of this circuit.
These four Sidh Peeth of Dehradun are among the eighty-four Sidh Peeth across India. These were the exact locations where 84 disciples of Lord Dattatreya performed penance and attained liberation.
The history of Char Siddh of Dehradun began in the Treta Yuga, according to legendary mythology. Very well-known Risimuni Shri Atri Ji and Mata Anusuiya Ji, who practiced severe penance and were devotees of the Holy Trinity, lived at that time. In order to evaluate their penance, Trinity (Lord Bramha, Vishnu, and Shiva) came to Earth. The penance of Mata Anusuiya made Trinity extremely joyful. Mata Anusuiya was told by Trinity that she would give birth to Trinity from her womb.
Later, a boy is born to Mata Anusuiya. The boy had a lot of talent and a variety of strong abilities. The child was called Dattatreya. From the 24 various Gurus, Lord Dattatreya gains knowledge and skills. He mastered all the arts in a relatively short amount of time. He began sharing his expertise with others out of concern for the well-being of others. He had 84 disciples and produced 9 Naths. These 84 disciples learned and atoned for their sins before God. As Lord Dattatreya aged, his disciples learned all of his abilities and wisdom. Lord Dattatreya sends them all throughout India for the benefit of the people, and he instructs them on how to repent to Lord Shiva and find redemption. And this is how 84 Sidh Peeth came to origin. Out of which Dehradun has four Siddh Peeths where Shri Kalu, Laxman, Manak, and Shri Madu Ji did penance and take Samadhi there.
We worship the four Siddh Babas as Shiv Swaroop in the four Siddh Peeth, which are essentially Lord Shiva temples. The primary offering is jaggery at each of Dehradun's four Siddh Peeth.
Let's explore each Sidh Peeth:
                                              Laxman Sidh Mandir
Laxman Sidh is the most well-known Sidh Peeth out of the four. Nestled in the picturesque surroundings of Dehradun, in the lush, beautiful, forest of Lachhiwala, where you may simply pray to God, you can experience seclusion. Sal Trees is also present in the vegetation, which is dispersed all over the place. Along the marshes and grassland of the Song River, Sal trees assemble. The Laxman Siddh temple is devoid of statues. There is a large brown marble Chabutra on which a stunning brass metal Om is erected. In close proximity to the OM, there is a little brass Trishul. In Laxman Siddh Lord Shiva is considered a Swaroop.
400 meters from the temple is where you can also find what is thought to have been milk well. According to the myth, Shri Lakshman Ji shot an arrow into the well to draw milk out since he was thirsty.
In addition to this, you can go to the temple when it has a magnificent Laxman Siddh Fair, which is extensively attended by the people. The last Sunday in April at the Temple is when the villagers organize it. The festival and celebrations at this temple draw thousands of worshipers each year. Actually, the fair is joyfully celebrated by the public. You can also see the various types of local food items during the festival
In Harrawala, the temple is located one kilometer off from national highway 7 (the Dehradun-Rishikesh Road). Even though there are many worshippers there, especially on Sunday, it's the finest site for those looking for solitude.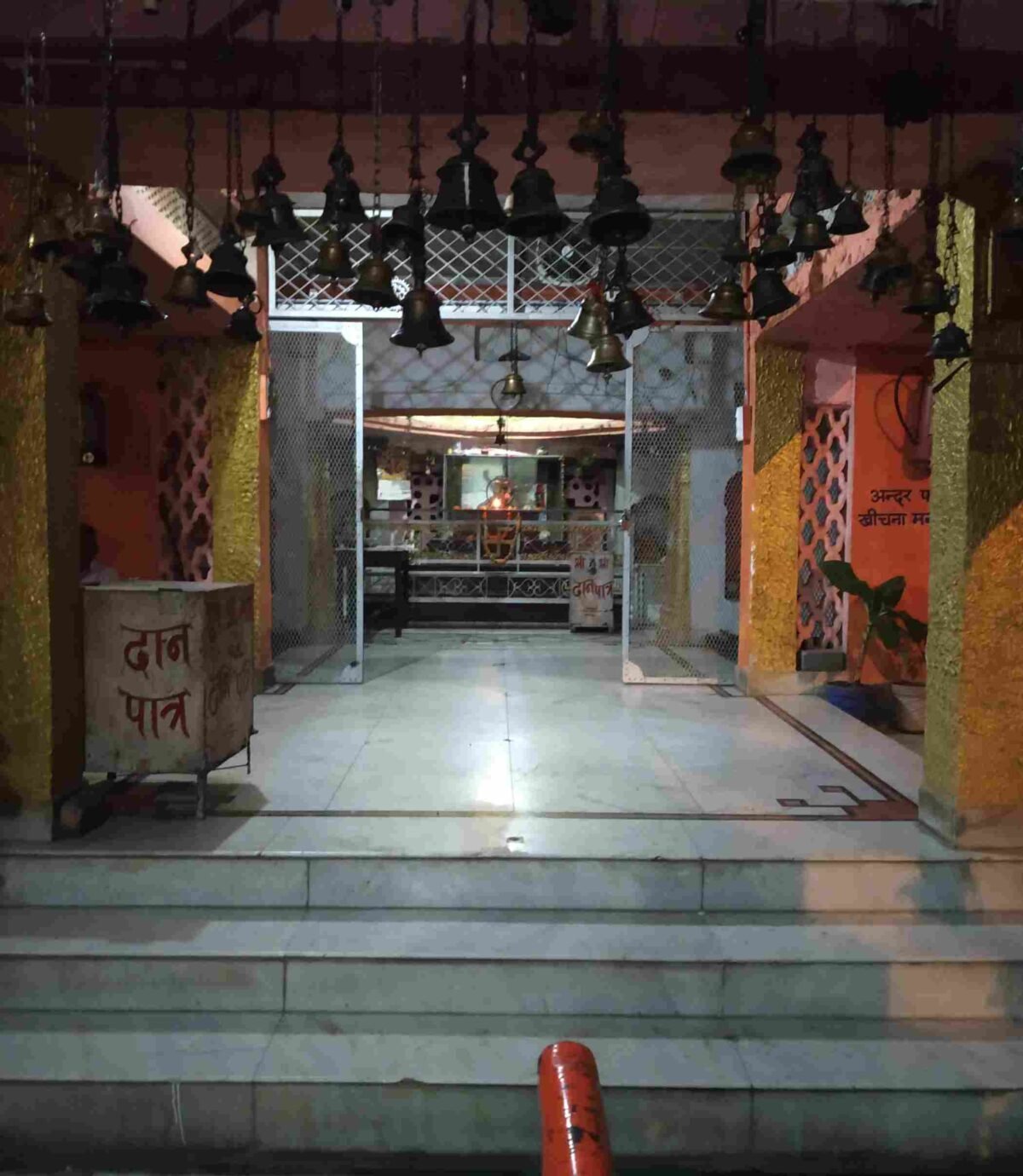 Shri Kalu Sidh
This temple is one of the four Siddhas of Dehradun and is situated in the Kaluwala Village, 6 kilometers from Bhaniyawala. This location, which is a little offbeat, is nestled on top of a small hill, enclosed within Thano Forest Range as part of the Rajaji National Park. But despite this, a huge number of devotees visit this Sidh Peeth every day attracted by its legendary significance and widespread belief. The temple is ideal for both a spiritual retreat and an enjoyable family adventure because of its tranquil surroundings and great location. In the Kalu Sidh Peeth, there is a Shiv Ling as well. The Shiv Ling is said to have been built at Kalu Sidh, a place with an open sky, around the fifteenth century. Making the roof over this has never been successful.The Kalu Sidhpeeth contains statues of Maa Durga and Maa Kali, who are worshipped there by followers of both goddesses. Additionally, there is a location where you can crack coconuts to present the Goddess. Talking about the worship ritual, it is the same as in other Siddh Peeth of Char Siddh temples in Dehradun; you must offer Jaggery (Gud) to Shri Shri Kalu Siddh Baba.Even though there are many devotees present every day, the Kalu Siddh temple is particularly busy during Mahashivratri and there is a long line of worshippers waiting to enter the Kalu Siddh and Lord Shiv Shivling. Due to the presence of both a Maa Durga and Maa Kaali temple, Navratri also draws a sizable throng.The Kalu Siddh Mandir Samiti organizes a Bhandara for devotees on the second Sunday of June each year, along with large fairs.  more than 40000 Shri Kalu Siddh devotees attend the fair and Bhandara. This yearly event is extremely well-liked by locals and residents of neighboring cities.If you are planning to visit this Sidh Peeth ensure that you visit from 6:00 am to 7:00 pm. The temple is shut down for an hour in the afternoon, from 1:30 to 2:30.Also, since the temple is only enclosed by the gates and located amidst the forest region, be aware of the monkeys. Do visit this Sidh Peeth and soak in that positivity that it offers.
                                                        Manak Sidh 
Among all the Sidh temples, this one is a little close to the main city. This temple is close to Buddi Gaon, and you can visit it if you're traveling toward Paonta Sahib through the Shimla Bypass Road. The significance of this Shiva temple, which is highly revered by its followers, is profoundly spiritual. Lord Hanuman and the Narsimhan temple are also nearby, in addition to Lord Shiva.
With the belief that Baba Manak will end their suffering and greet them in the shape of Shiva, people from all walks of life travel to Manak Sidh. This Sidh is well-liked by devotees because it serves as a hub for social consciousness and harmony.
You can visit this Sidh every day, however, on Sundays, there is a special puja. As a result, you can witness a large number of devotees visiting this temple on Sundays to offer jaggery. This location has a calming atmosphere because it is tucked away in a lush green area. It's also the ideal location for someone who loves nature. The presence of vegetation enhances this temple's tranquility. All of this truly makes this location the finest for those who enjoy photography.
After learning about all four Sidh Peeth, it would be advised to try to visit them all on the same day. According to popular belief, it is said that if you succeed in doing this, all your heart's desires will come true.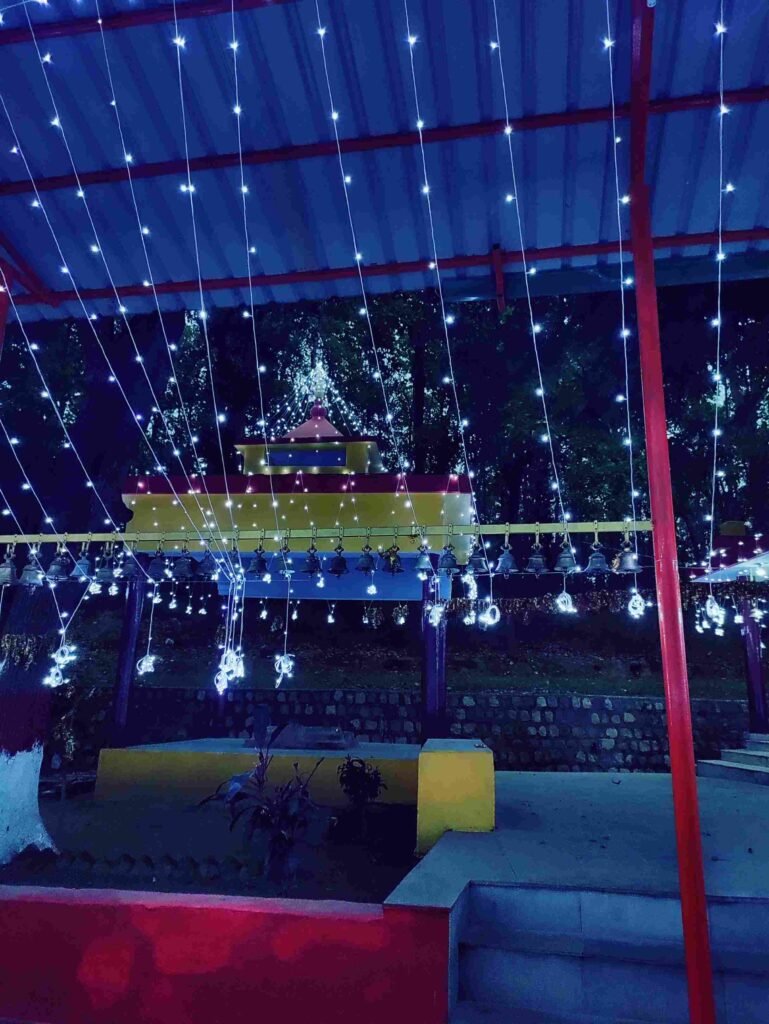 Madu Sidh
One of Dehradun's four Sidh Peeth, Madu Sidhh Temple is located close to the village of Aamwala, amid a very dense forest next to the Nimi River. Lord Shiva is worshipped here in a manner similar to other Sidh Peeth. You will see the Swayambhu Shivling, which is venerated in this location since the Treta Yug. This Sidh Peeth tucked away among the thickets, is reputed to grant the wishes of every devotee who comes here with the utmost trust.
Following the same worship ritual as other Sidh Peeth, Jaggery must be offered in the Madu Sidh temple, and offer water on the Shivling. You can also find Akhand Dhuna, which is a very old Dhuna where worshippers burn wood, dhoop, etc.
There are many worshipers at the temple every day, but on the auspicious day of Vasant Panchami, the temple becomes a major center of attraction.
A huge fair is held at the Madu Siddh Temple and is put on by the Shri Madu Siddh Mandir Samitee. For the devotees during the fair, Shri Madu Siddh Mandir Samitee organizes Bhandara. Bhandara is held at the Madu Siddh temple in addition to Vasant Panchami on the second Sunday of May and June.
Now, if you intend to visit the Madu Sidh temple, you should be aware that it closes at 6:00 pm each evening and reopen at 8:00 am each morning.
The most pleasing aspect is also how accessible Madu Sidh is. On Chakrata road in Dehradun, it is just 6 km away from the Nanda Ki Chowki bus stop.