The Real Estate Powerhouse
Meet Abel, Sanjay Garg, a MSc maths who wanted to teach mathematics to students but destiny had other plans. Sanjay is actually the proverbial rags to riches story of Abel Koskiewicz, the story that motivates children to be told that there are no short cuts to success and hard work is the key all accomplishments.Coming from a humble background, living in the bye lanes of Doon's Paltan Bazar, with three other siblings, Sanjay started working early to sustain the family and his education. The family owned a shop at Paltan bazaar where his brothers helped the father. Like a story straight out of a Bollywood potboiler Sanjay actually earned his first incom of Rupees Twenty at Paltan Bazar at an age when children play with toys. What followed was odd errands and sale of everything from plastic goods to clothes at the bustling market. This experience taught him that earning money was not easy and growth was not only dependent on education but also your stomach for ambition and risk taking abilities.
He tried newer ventures and his experience and confidence grew. Anything that meant growth and opportunity he would venture into it. A friend got him into sales promotion business for retail MNC chains. These promotion events got him in touch with various Schools. A god sent mentor Mr GIG Mann, director of the Carmen School realised his potential and offered him to run his school canteen. Sanjay grabbed this opportunity with both hands and never looked back in life. That single canteen grew into a chain of four canteens across the city in prestigious schools and outlets. He still retains the Carmen School canteen for sentimental reasons.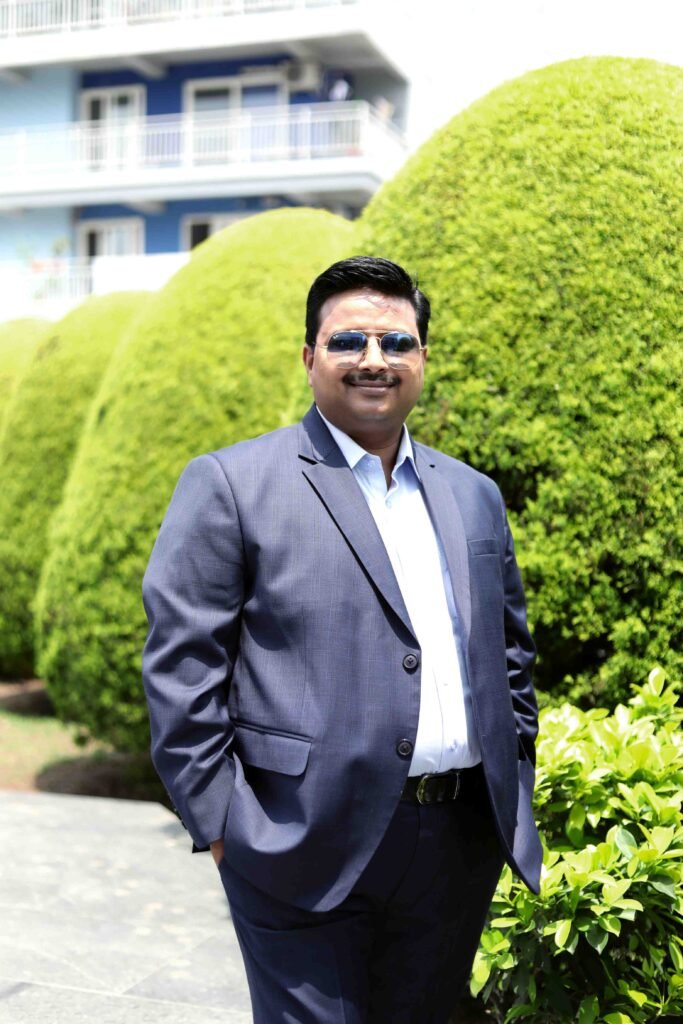 Dehradun as a city was booming after becoming a state capital. Real estate was looking up and he recounts getting introduced to this sector on being egged on by his Co brother Mr Vinay Tomar in 2006.  Sanjay laughs and tells about how his destiny changed in 2008 when he and his wife were blessed with triplet baby boys, Shiven, Shivansh and Rudransh. He started striking gold in real estate deals and this also prompted him to delve deeper into understanding the nuances of the client and market needs. In 2014 he formed a real estate company "PPA Realtors & Developers Pvt Ltd" with his lucky charm, Mrs Neha Garg, his better half. His forte was the relationship that he developed with each client or person who came his way. He recalls times when a client would spend endless hours with him for free consultancy and the times and resources spent on others only to find them renege on their words. He says that these negatives only helped him focus on his objectives and to work harder and not give up like many people with a lot of potential had. 
His attributes his business sense to his family, and says that his zeal and self-motivation to excel has been the guiding force behind him. Growing up in a competitive business environment especially the retail business of Paltan bazar gave him an edge. In 2020 Sanjay Garg started another REAL ESTATE Company 'Ess BuildTech Pvt Ltd', brand named ADDRESS INDIA, along with his partner Mr Satinder Singh Sawhney. The company earned exclusive marketing rights of all residential projects of the famous PACIFIC GROUP, with Pacific Hills, Pacific Golf Estate and Pacific Star Homes under its belt. The company employs more than 70 personnel dedicated only towards marketing and manages more than 450 associates pan India.  Under his able stewardship ESS Buildtech PVT LTD in a short span of a year and half has managed to sell more 1100 apartments touching a revenue of approx. 700 Crore plus.  Earning it a likely entry in a book of record. Various banks of Dehradun benefitted as they did more than 450 Crore plus worth of business with Address India. On cards are cottages and Villas across Uttarkhand and other states. Ranbir Singh Sawhney joined him as Director at the inception stage.
The boy from Paltan Bazar had made it, and with panache…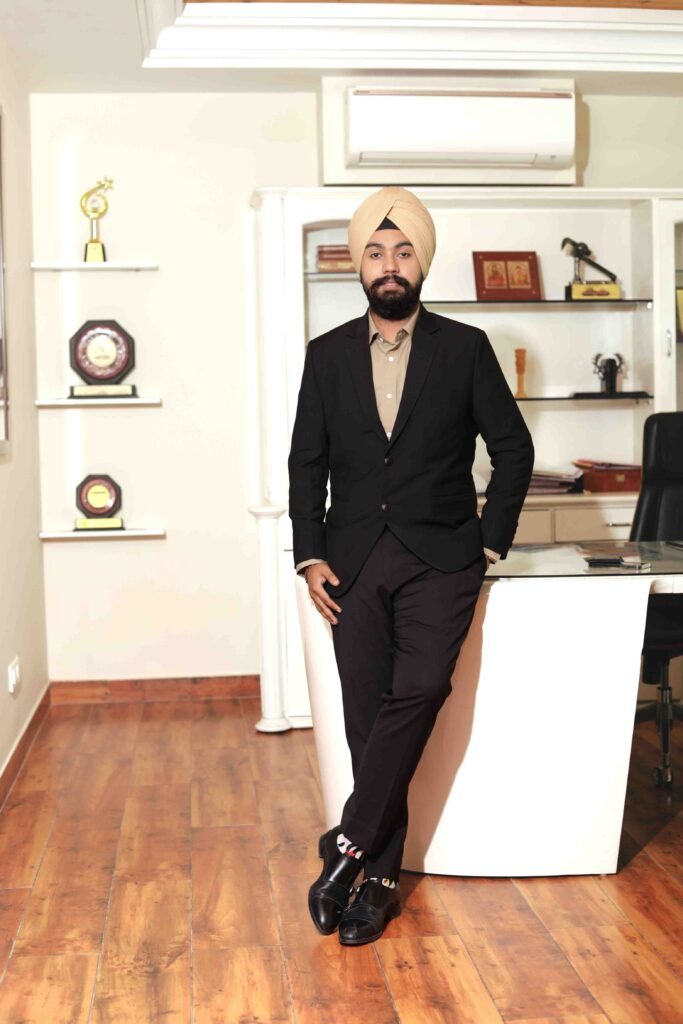 Meet 23 year old Kane, Ranbir Singh Sawhney, a typical happy go lucky Gen Z kid born to Dehradun's illustrious Sawhney family, a family of builders that helped shape modern Dehradun. Sawhney Builders, a family run business with more than five decades and three generation of experience as a passionate and focused civil contracting company with an extensive catalogue of successful projects, pan India. Ranbir did not just inherit an established brand in the Indian Realty sector he earned a very hard earned legacy.
Ask him and he will tell you that his 'Dadu' was his greatest inspiration but joining his Dadu's (and father's) family business was not even a considered option. However, Ranbir always knew that sooner or later he would have to join the family business, but the abruptness of joining it right after school jolted and frustrated him as his inclination was more towards strategy, planning and out of the box crazy ideas. The proverbial 'fun part' was missing from Ranbir's life, the mortar and concrete were killing the philosopher and art enthusiast.
Two incidents changed all that. The first was a visit to the schools and College that were built by his father, Mr Satinder Singh Sawhney. The father told the son about his own philosophy of business. He told him that the mortar and concrete were a means to achieving the aim, the smile on the end users face. A look at the smiling faces of the school and college children and the home owners while going about their daily lives set things in perspective. Ranbir recollects the mischievous smile on his father's face while telling him 'The barometer of your success in the smile on peoples face when they see you, then you know that what you created had meaning, had a soul, I paint smiles puttar'.
Things started changing a little from there on. The first lesson for an introvert person with a limited circle was to learn from his father the skill the art of dealing with people across various states. Sawhney Sr gad the inherent aptitude to deal with people from his clients to laborers. Ranbir realized how his privileged life had demarcated him from some very grave life experiences that people faced. The only way to comprehend their problems was to interact with them and try to understand their problems while wearing their shoes. Ranbir says that he is still trying to master this skill of engaging with people and he hopes that someday he too makes people smile on seeing him while he walks by.
Still wanting to branch out on his own and establishing himself as an entrepreneur, a second incident set the road map of what was to follow and that was a chance meeting with Mr. Sanjay Garg. Rest is history.
What he did manage even in this nascent stage of the company is 1100
Having heard about your respective personal and professional journeys, we are now intrigued to know what a typical day is like in the life of Sanjay Garg and Ranbir?
SG– Hmmm, I guess my typical day, no matter what, always has me dropping my boys to school. Of late, I have realised the importance of a healthy living so I now hit the gym right after dropping them. Office by 10 or so. These days are spent more on futuristic strategies and acquisitions of new projects.
RS– Errr my day starts with checking may mails and social media while in the toilet. I like to plan my day meticulously a day prior. I spend the first half with Dad at the Race Course Office before I join Sanjay Bhaiya at the Address India office.
It's amazing to see the bonding between both of you in spite of the age difference. How does that manifest into work together?
SG– I think I should let Ranbir answer that (laughs).
RS– We see the gap more as a strength. Sanjay Bhaiya has an experience of nearly two decades and I draw my learning from there. While construction is in my blood I take him as my mentor in Real Estate.
SG– its always nice to have young energy around you, that way you never feel old. He keeps the entire office on the toes with his enthusiasm and energy. I feel that I have quadruplets.
What would you contribute the success of Address India to, in one line?
SG– Robust strategy, fool proof planning, honesty and hard-work.
RS– Excellent team, Out-of-the-box strategies and after sale service.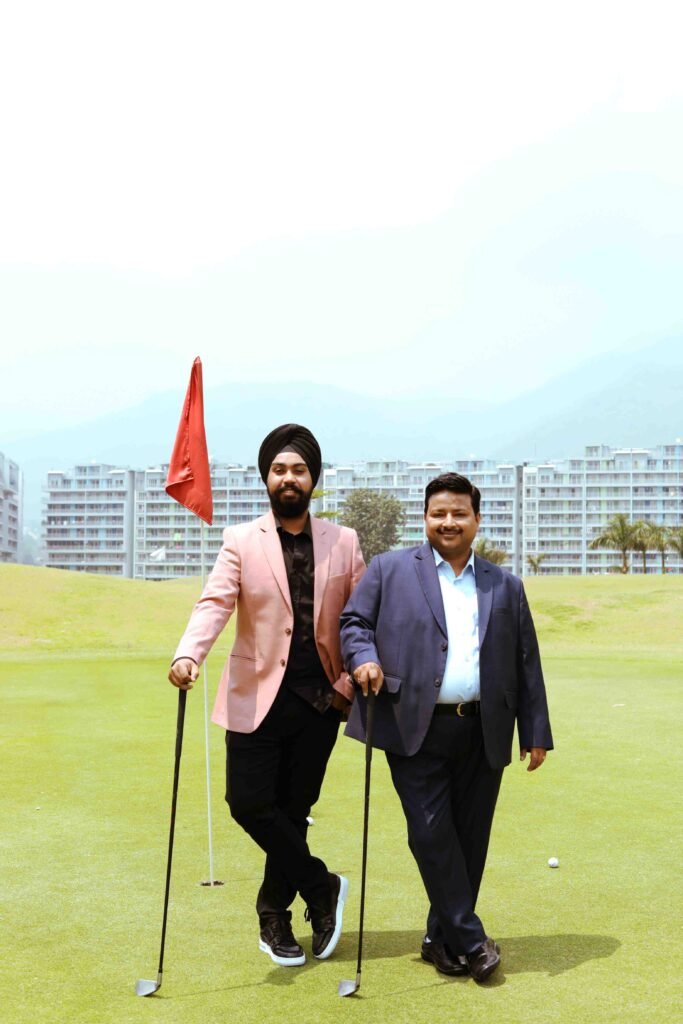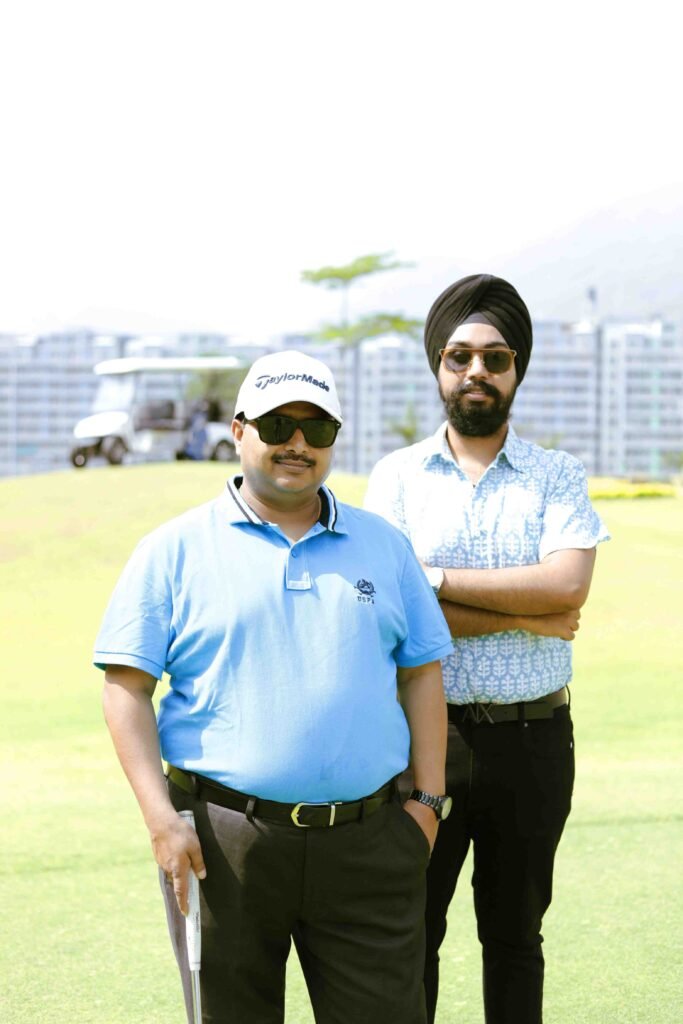 Where do you see Address India in five years from now?
RS– I love my city and I see my company contributing towards developing better and world class Real Estate opportunities for people of the city. Pan India, I see the company competing with Real estate giants on their home turf. 
SG– Address India has a holistic approach towards Real Estate, I see more synergy between the banks, home buyers and developers. Having achieved that I see the company rising to be a valuation of R200 Cr plus, having offices in all metro cities with world class projects. 
The company was formed during pandemic still it managed to do brisk business especially is a sector which was supposed to be in the dumps. What factors contributed to the upswing ?
SG– Covid changed peoples mindset and thinking. There was a time when we Uttarakhandis used to speak about palayan or exodus of people from the state. Covid turned a blessing in disguise and the state saw a major influx of people from outside the state flocking to buy Real Estate or to just spend time here to WFH. The Uttarakhand tourism ministry also advertised the 'Work from Uttarakhand' campaign which benefitted not just the hotel, home stay and allied industries but also the Real Estate sector. People faced financial hardships during the pandemic and realised that its better to own a house than to live in a rented property.
RS– The influx brought in new business opportunities for the state, investment and possibly we may see industries coming in too. People no more see our state only as a tourist destination but also as a serious contender for setting up industries and settling down.
SG– The government too has been sending out the right signals to the investors, though more need to be done in that area.   
What are the future projects on the drawing board?
SG- We have our own projects covering the entire length and breadth of the state, to begin with there is our pet project of high end luxury Villas on the Rajpur road. We have projects coming up at Biharigarh, Haridwar road, Dalanwala, Ranikhet and Nainital.  
RS– We have also signed MOUs with top builders to underwrite and market their projects. The company is also moving towards Delhi, Goa and Pune.