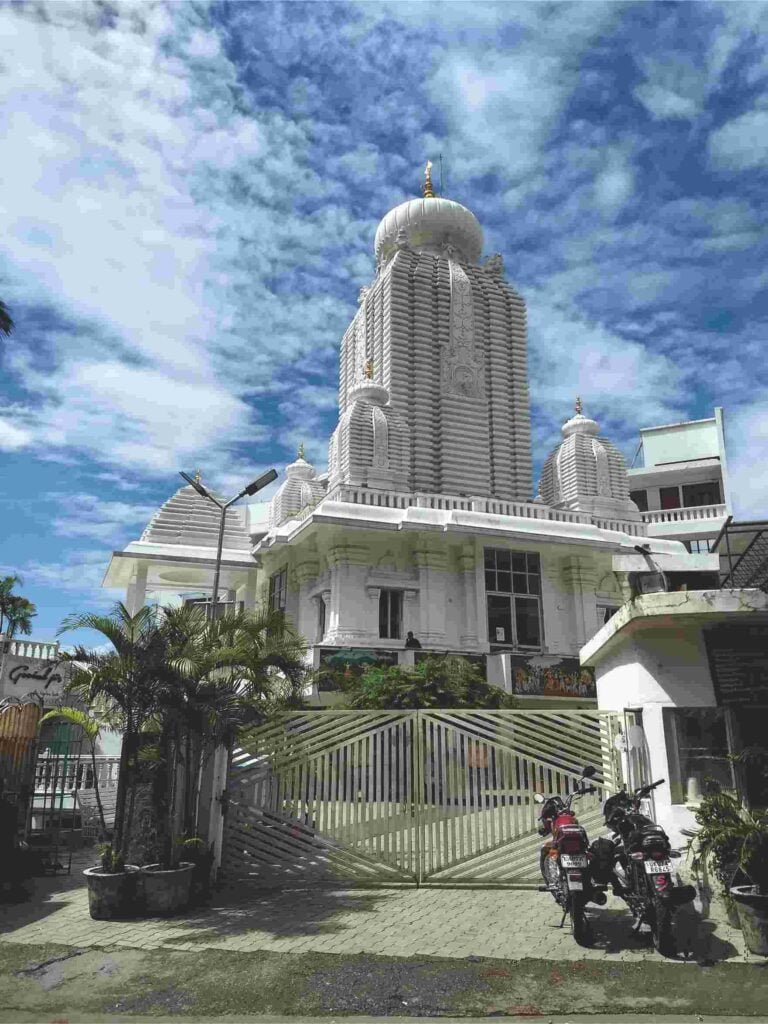 Madhuban Ashram in Rishikesh is known to attract thousands of visitors due to it serene surroundings and architectural beauty. This Ashram is dedicated to the supreme power- Lord Krishna. It is currently headed by Swami Bhaktiyog Maharajji, widely regarded as one of the most prominent contemporary authorities on bhakti-yoga, devotional service to Lord Krishna. Madhuban Ashram is also regarded as an Iscon temple since it follows Iscon rituals. The whole premises of the Madhuban ashram echoes with the chanting "Hare krishna, Hare Rama".
A beautiful temple inside the premise with the colourful idols of Lord Krishna, Radha and Lord Rama, will leave you captivated. Those idols are decorated every day, and the beauty they hold is indescribable.
There is also a guest house and a restaurant on the premises. The guest home contains a total of 20 rooms. The rooms are air-conditioned and equipped with all necessary amenities. Govind ji's Prasadam is the name of the ashram's restaurant. The restaurant solely provides vegetarian dishes that are free of onion and garlic.
You can also find a health centre which provides the optimum quality products along with some refreshments.
During the arti time, it remains flocked with the tourist. The Ashram also organizes a Rath Yatra annually. The ashram becomes a major site of attraction during Janmashtami.
If you are looking for a comfortable, Peaceful and divine stay, Madhuban Ashram is a perfect place. You can even book the rooms according to your preference, online. They have options for King Suite/ Queen Suite and Double sharing.