Leading tech minds - Mrs. Shivakshi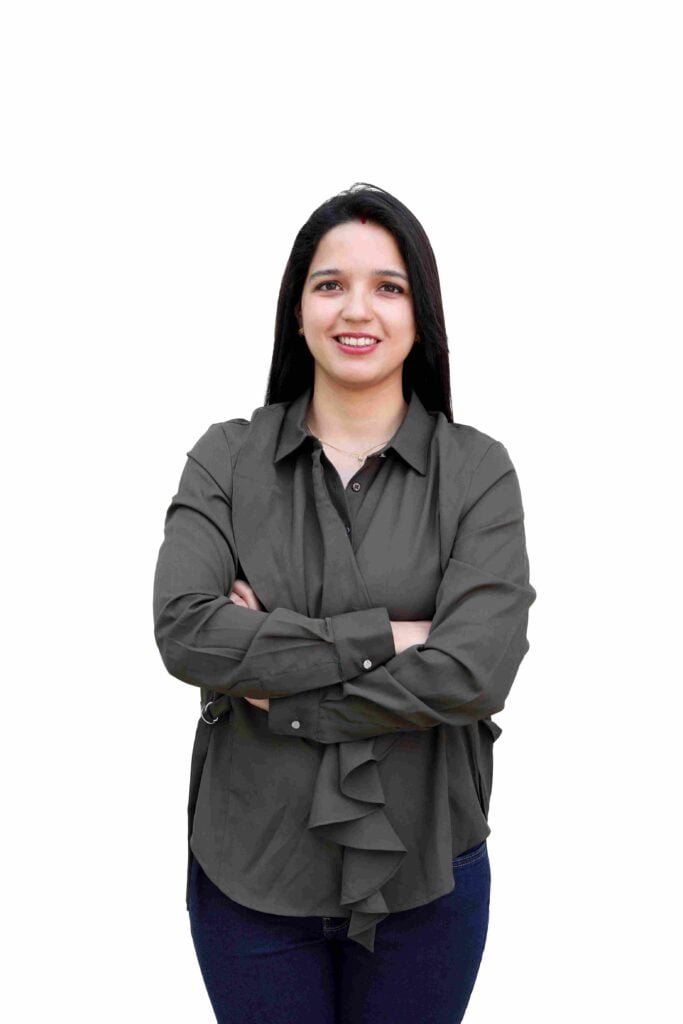 We all live in a world that is dominated by technology. Children's interest in this topic has increased dramatically in recent years. Robotics and coding, in particular, are gaining popularity. Robots are already all around us, whether they're the automated machinery that puts our cars together or the virtual assistants who help us around the house through conversational interfaces. According to a scientific definition of robotics "It is a networked, interactive, cognitive and physical instrument that can sense the environment using sensors, reason about events using algorithms implemented in computer programmes, and perform actions enabled by actuators".
As the growing generation showcases its interest in this field, there is a need for a world-class robotics learning centre that can impart the best knowledge and help them to innovate. Although one may expect such centres only in metropolitan cities this beautiful valley "Dehradun" has got its own Robotics Learning Centre with internationally acclaimed kits and curriculum for holistic child development from age 7 to 17+. Here your kids get Options to learn, build and showcase robotics, drone, IoT and virtual reality. Yes, we are talking about 'SP Robotics Maker Lab'. If your child has a quest for technological knowledge, it's the best place that you must check out.
You can get to know a lot about this learning centre. Let us get to know about the driving force behind this lab and also every kid's favourite- Mrs Shivakshi.
Hailing from this beautiful city, Shivakshi had always been inclined toward Robotics. To pursue her passion, she did Btech Electrical Engineering and Specialisation in Modern Robotics from North Western University. In the very first year of her college, she won the robotics competition, which made her decision of pursuing this field even stronger.
With the vision of imparting the right knowledge in this field and giving kids the right space to innovate, she came up with this lab. And it's her sheer dedication that this lab which started just with 2 kids is an innovative home to more than 100 kids, today. Until now, her students have bought innumerable laurels in this institution. Although, this journey was not smooth for her. As STEM has always been considered to be a male-dominated domain it naturally makes it challenging for girls. So, building trust with her clients and students was not that easy. But in tough times, she just re-iterated to herself that sunshine is just around the corner, trust the process. And today, whenever a student walks in and says "You Inspired me to innovate" keeps her motivated. Whenever kids think out of the box and unleash their creativity it motivates her to do better and better.
Mrs Shivakshi is not just an epitome of an intellectual mentor but also, she has a very creative side. She is enthusiastic and passionate about her work. Being involved with kids patiently is a quality that she has developed. As Kids are full of energy so being energetic is the only option she got. Apart from this, she is an open communicator which makes her blunt and brazens for others.
Surely, Mrs Shivakshi has come a long way. So, based on her experiences, she got a piece of advice that can help you in overcoming obstacles. "I would say Failure is a bruise and not a tattoo so never give up. Just keep trying and you would definitely be up the hill one day. And for all the women out there don't downgrade your dream just to fit your reality but upgrade your conviction to match your destiny. Our mission in life is not merely to survive but to thrive and to do so with passion."
Mrs Shivakshi has proven that if you put your heart and soul into everything you pick up to do in life, nothing is impossible for you. Her journey and dedication ensure us that she would reach out to every region of the country and will bring this Robotics technology wave to grass root level.