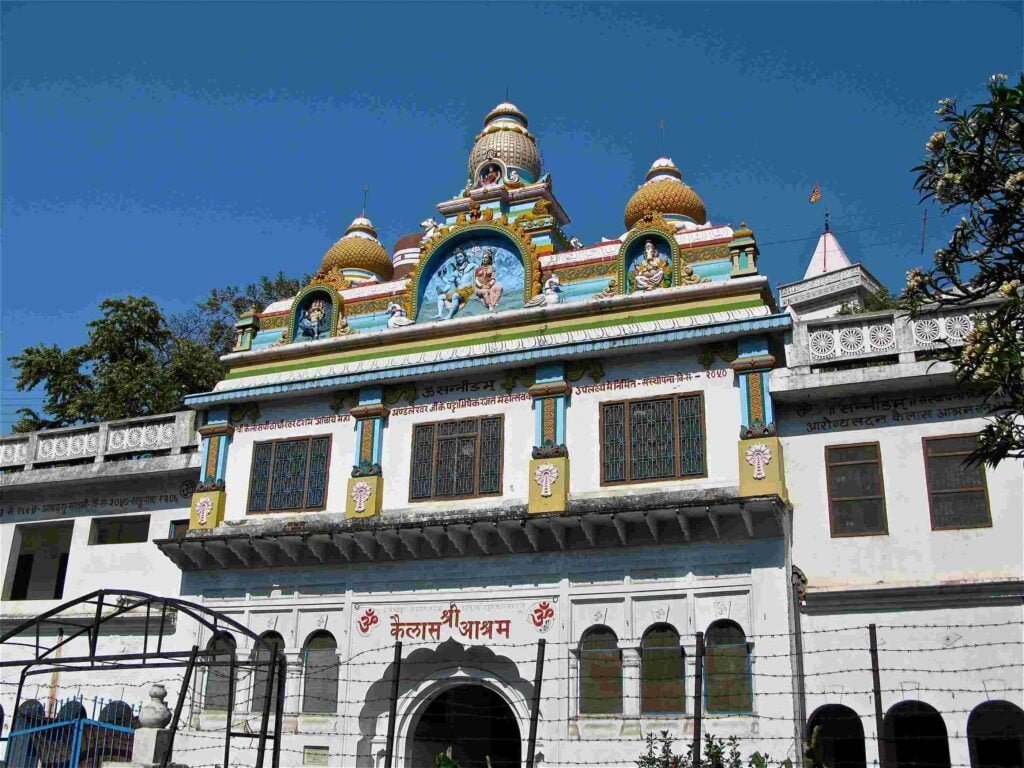 Established in the year 1880, by Swami Dhanraj Giri, Kailash Ashram is one of the oldest Ashrams of Rishikesh. Currently, the ashram is running under the administration of Shri Mahamandaleshwar Vidhyanand Giri Ji.
Earlier the ashram was only meant for the Sanyasis and Brahmachari. But with the passage of time, even Grahasth people are also allowed for a certain period of time. You will be amazed to know that it is the only place in India where one can study Prasthana Traya ( Gita, Upanishad, and Brahmasutra). And Kailash Ashram has around 12 branches spread across the country.
The ashram also has its own publication house, cow shelter, and free medical services. Situated on the banks of the Ganges this ashram provides a comfortable stay amidst calm and serene surroundings. Ashram also provides the facility of free meals along with tea. But the General public can reside here only for 3 days or else if you are deeply interested in the deep knowledge, a stay of 1 month is allowed inside the premise.
The premise of the ashram consists of its own temple, where Bhajan and kirtan are held every day. You can surely enjoy an enlightening stay here.