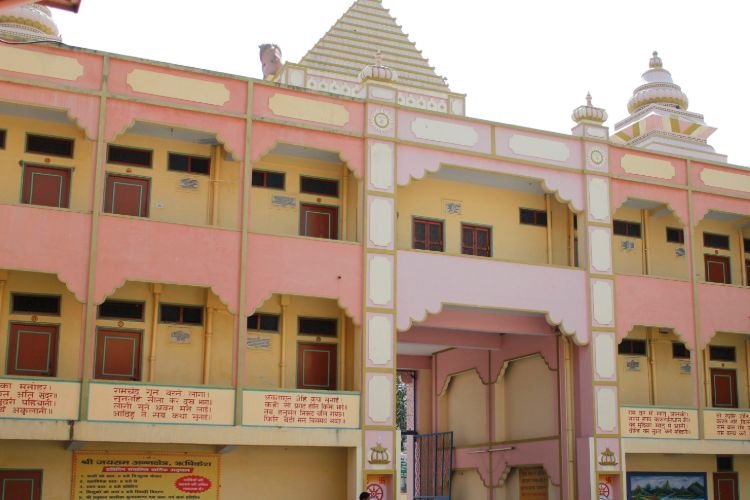 Founded in the year 1891 by Adi Guru Shri Jai Ram Maharaj, this ashram is a perfect spot for getting that much-needed escape from the Hustle- Bustle of the city. Over the years, Ashram has undergone major renovation under the guidance of Shri Devendra Swarup Ji Maharaj. The Ashram has its own Sanskrit College, where the knowledge of Hindu literature is imparted to the students.
Once you step into the premises of the ashram, you can feel the positive vibe that this place exhibits. Ashram also has its very own Gaushala to take care of the cattle. Being sensitive towards the underprivileged section of the society, the ashram organizes free checkup camps along with organizing community marriage for all the needy people.
The premises of the ashram consist of two temples, where daily bhajan and kirtans are organized. Along with this, the ashram has food halls, offices, and well-equipped rooms. Based on your preference, you can choose a room. All rooms have all the basic amenities required. Also, there is ample parking space available.
Ahram also has a lift facility for old age people. Jai Ram Ashram is a perfect place for your weekend getaway which can be filled with enlightenment. Along with all these facilities, the ashram has its very own dispensary and Satsang Bhavan.
The ashram is within walking distance to the very popular Triveni Ghat, so you can even enjoy the Aarti at Triveni Ghat and experience the serenity of the region.