On your way to Parmarth Niketan from Ram Jhula, You'll find Gita Bhawan. This is one of Rishikesh's most ancient shrine complexes. In fact, Gita Bhawan is Gita Press's sister organization, which is a well-known distributor of Hindu religious literature. As you step inside the Bhawan, you can see that Bhawan's walls are covered with texts from the famous epics Sri Gitaji and Ramayana. In the compound, there is a meditation hall where devotees gather to offer their prayers. The Ayurvedic section manufactures medications utilizing botanicals from the Himalayas and Ganga water. Straightforward nutrition is available with little to no effort. Gita Bhawan also organises satsangs on a regular basis.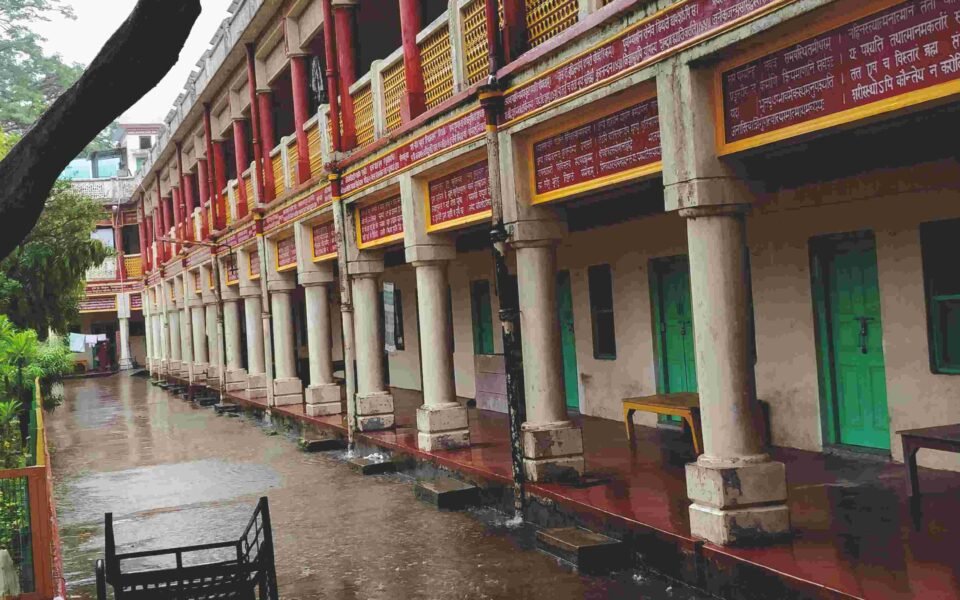 Apart from all this, Laxmi Narayan Temple, Book Shop, Cloth Store, Ayurvedic Medicine Shop consisting of all medicines made by Gita Bhawan Ayurved Sansthan, and a large room for Satsang is all part of Gita Bhawan Rishikesh. Satsang and contemplation attract devotees from all over the world. Geeta Bhawan is a massive structure with multiple lecture halls and over 1000 rooms for devotees to stay in for free. So, the Bhawan can accommodate over 2000 worshippers at once and offers them free lodging.
The entire premise is well maintained and cleanliness is taken care of. Geeta Bhawan is a popular destination for devotees from all over the world since they may stay for free while taking a holy bath in the Ganga and listening to talks and meditation. You will always witness Geeta Bhawan flocked with the number of devotees.