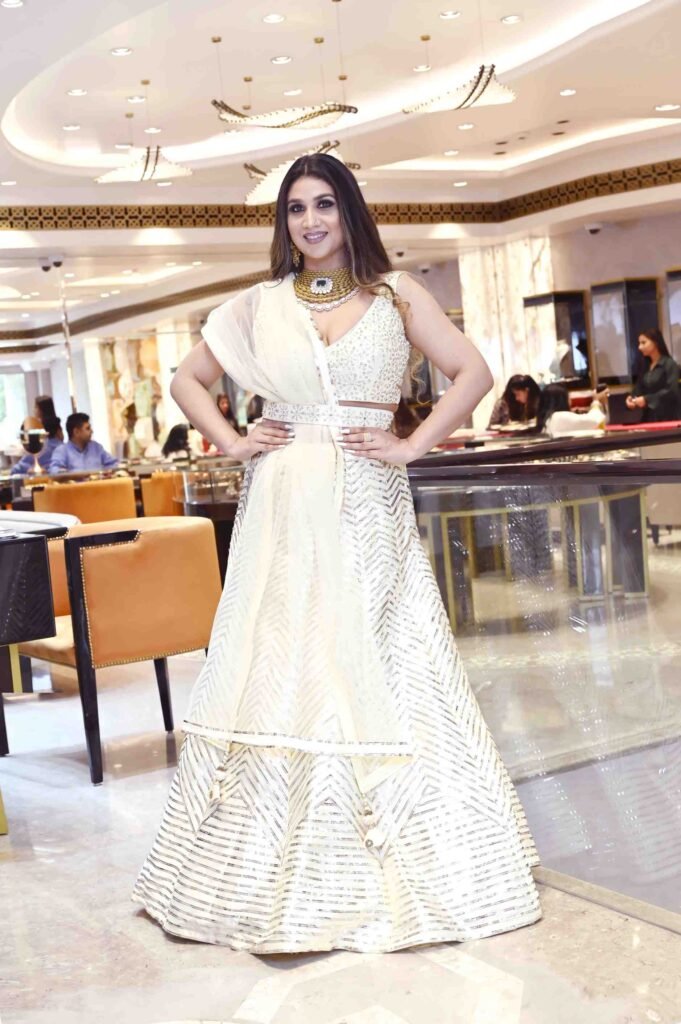 Share a little brief about you?
Hi, I am Chandni Devgan, a mother of two beautiful kids and a model by profession. I hail from this beautiful city of Dehradun.
How did you start your career?
Actually, I started working at a very young age as a Merchandiser for Export house. Along with this I Worked as an Event Manager.
Whenever you begin a journey, obstacles tend to hinder you. So, what hurdles did you face during the initial days?
According to me, if you don't face hurdles, you won't value your success. A successful person is the one who crosses all the bridges to reach the destination with every hurdle. It's a well known saying that to Shine like Sun you must burn like Sun. I single handedly worked hard to achieve my goals and never stopped. If I felt once and I used to get up twice. I had to manage my time between my kids, household chores and also my profession as a model.
What do you feel about your strengths and weaknesses?
I feel my confidence & strong will power to never give up on anything. I take every moment as a challenge to overcome all my weaknesses.
Once in a life, a moment changes the entire dynamics. So, what was your life changing moment?
I think for every woman nothing can be a bigger life changing moment than giving birth to their little bundle of joy. Her complete life changes and revolves around her kids. So, for me as well, it was a life changing moment with immense happiness along with responsibilities towards my children. Also, winning the pageant Mrs. India Life had taken another turn which enhanced my inner self.
Life is full of ups and downs. So, how do you push yourself through the worst times?
My biggest strengths are my kids, my son & my daughter. I see their faces and I can get through it all. They have always supported me in whatever I have achieved in my life. They are my pillars of strength and they give me calmness which I need in my mind and I can focus much better than before. I think one has to push him/herself harder to achieve what they or want to and never look back. My mindset keeps me motivated to move ahead in life and be focused.
What are your future goals?
My future goals are to evolve in my own field and be recognized as an international model.
What are your achievements by far?
I was recognized as May Ball Queen (1999), Won dance Competitions, NIFT Best Smile (2000), achiever as a merchandiser & Marketing Management, Event Manager, Winner of National Beauty Pageant Mrs India 2021 (One in Million), Subtitle: Bold & Beautiful, empanelled as Jury with various Models, Fashion consultants & Styling coach in shoots & Beauty Pageants.
A piece of advice for someone just starting their career?
I would like to advise them to just Stay Focused on your goals & never give up. Especially to all beautiful women out there: Every woman is strong. You just need to identify yourself. You have all the strength to face any Challenge. Never ever Give Up!!