Share a little brief about you.
Hi, I am Avantika Choudhary, owner of Maya Café at Pacific Golf Estate. I hail from the city of Nawabs- Lucknow. I am on a journey of building my empire and surely there is no looking back on this journey.
So, how did this journey of creating your own identity actually begin?
Actually, I have struggled a lot to reach where I am. I ran away from home at an early age with nothing but myself and my dreams. It was a big struggle, I slept hungry some nights with no place to go, but God has been kind and so have a lot of people. I always knew this is what I was meant to do. So, initially, there were a few challenges while making it happen, but I overcame them with my clarity of thought and hard work. I already had the talent for cooking but I also learned a lot from the chefs that I worked with.
Life has not been smooth for you. So, how did you push through your worst times?
With the support of my friends and well-wishers. I've been lucky in that way. I've been able to find people who want me to succeed and have made family the way most people make friends.
You are fully devoted to your passion. Apart from this, what are your other areas of Interest?
Naturally, hospitality is my key area of interest, the culinary arts to be specific. Another interest that I have is health and fitness. It is also an important part of my interest in the culinary arts. I believe that your own health is the most important thing. Everything else is secondary.You have come a long way. So, share about your achievements by far.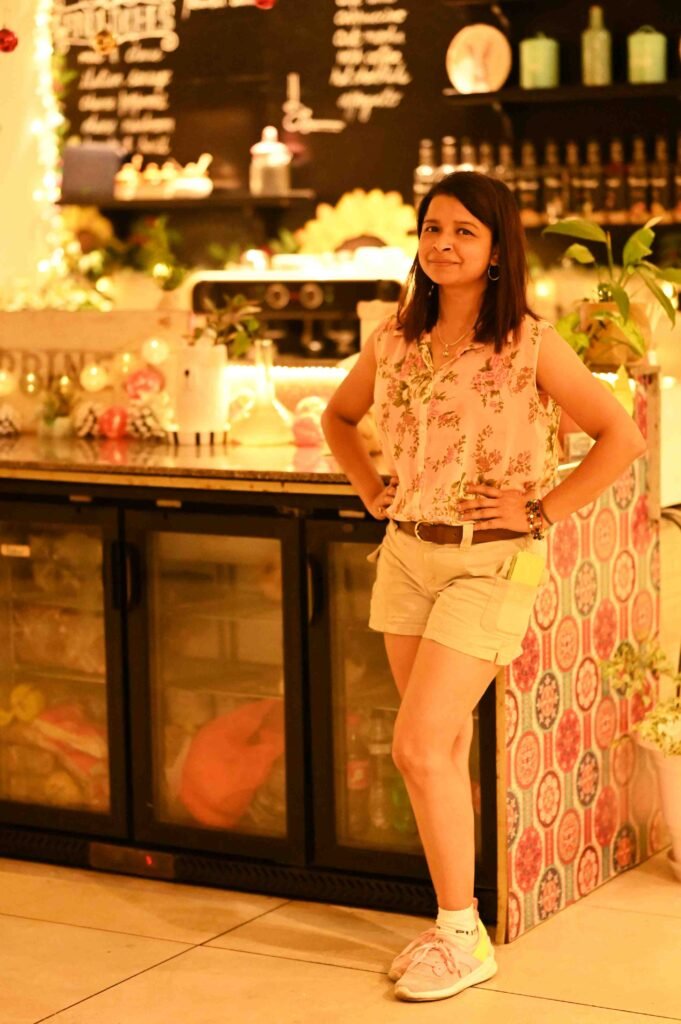 When I left my home I could not bring my younger brothers with me as I had no money. But there was a dream that one day we would live together happily as a family. My biggest achievement is that I have accomplished this dream with my brothers who are also moving forward with purposeful journeys and living a dignified life. Not only this we have extended family of well wishers because of whom life seems complete.
What your future goals?
My goal is to have multiple food businesses in the future. I want to keep growing and building.
Your journey is surely an inspiring one. So, what piece of advice would you like to give to someone who is just starting?
I would say just keep working hard and with sincerity. It will all fall into place eventually. Specially, to all women out there, "Whatever challenge you're facing, you're strong enough to face it and come out shining. Just keep at it!"